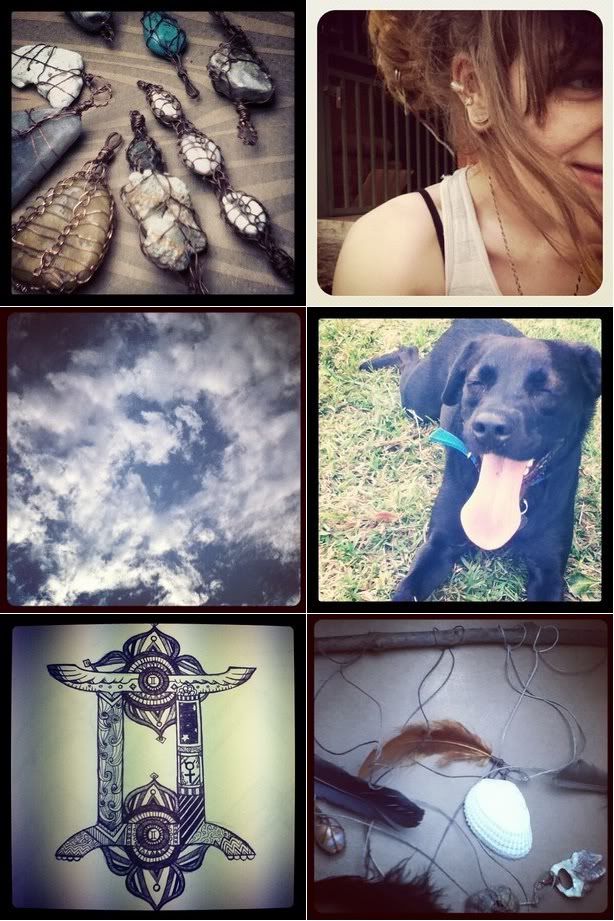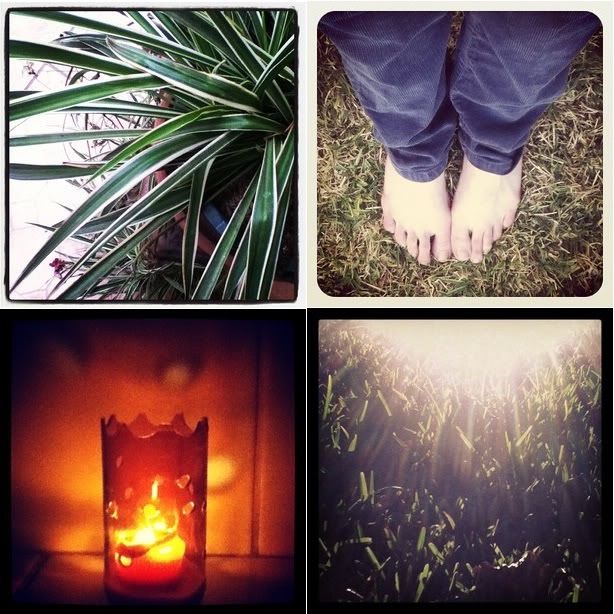 (from top to bottom, left to right)
My lovely new quartz necklace, I got a huge stack of paint sample chips to play with
Beautiful clouds, A happy Bear
Happy succulent plants, Bare feet in the grass
Recycling old glass bottles into candle-holders, Bright sunshine
Lately, my days have been filled with a pleasant balance of productivity, keeping up with my multiple projects, and enjoying the simple moments. Although, I´ve fallen a bit behind with the production for Spring & Summer. (I´ve been getting so distracted with making fun DIY projects and crafts!) I´m hoping to be able to dedicate most of my time to producing the last pieces for the shop update. I have been noticing an awesome reception towards my handmade clothing, so I'm planning to make that my focus for this year.
I´ve started the process of planning out the second quarter of 2012. (I enjoy setting annual and quarterly goals to keep myself on track with everything I´m working on.) I've been playing with ideas of new art series, making a lookbook, and possibly teaching art classes online and in "real life". I'm quite excited about these opportunities and fresh ideas, I can't wait to see how everything comes together!
I hope you have a beautiful day!
peace & love,