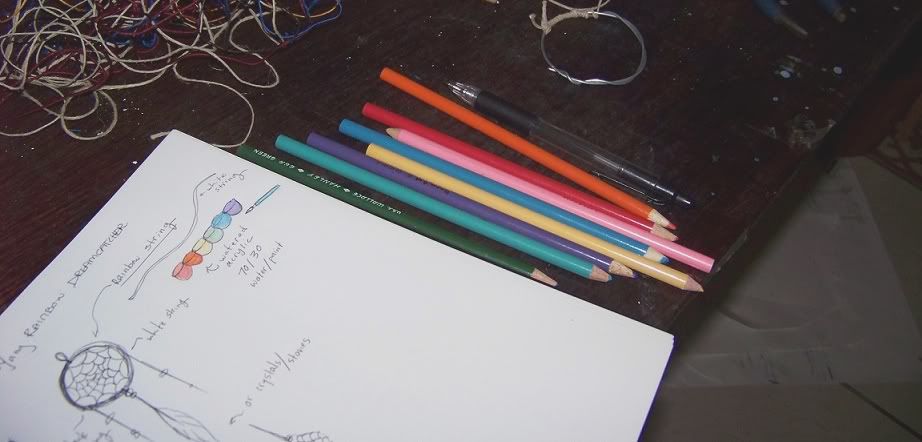 A couple nights ago I had a sudden burst of inspiration to create a dream-catcher pendant with rainbow webbing. I wasn't sure how I would create it so I started sketching out the idea in my notebook. Tonight, I've completed the whole dream-catcher. It turned out to be such a success, I had to share it.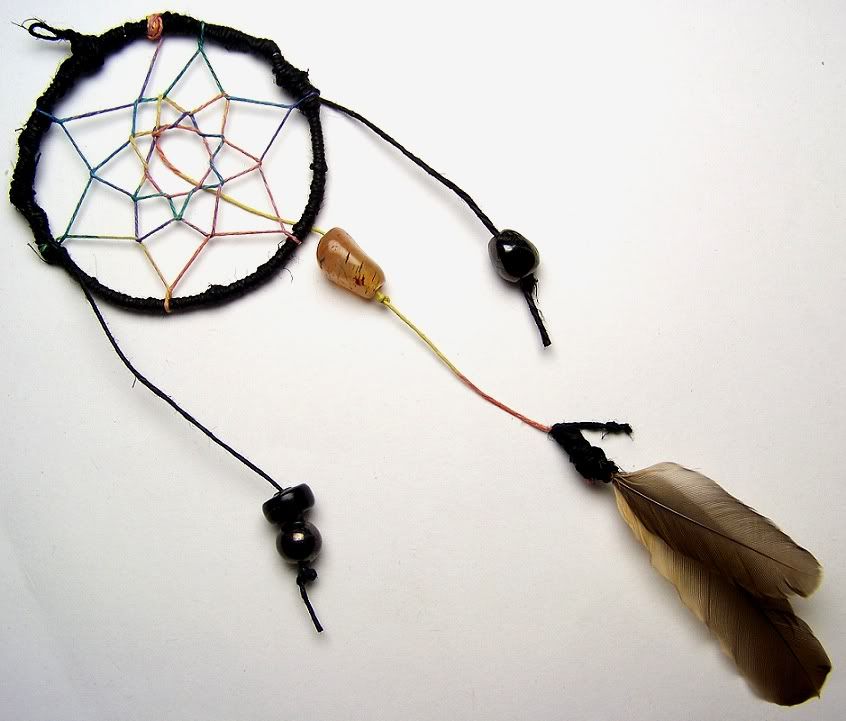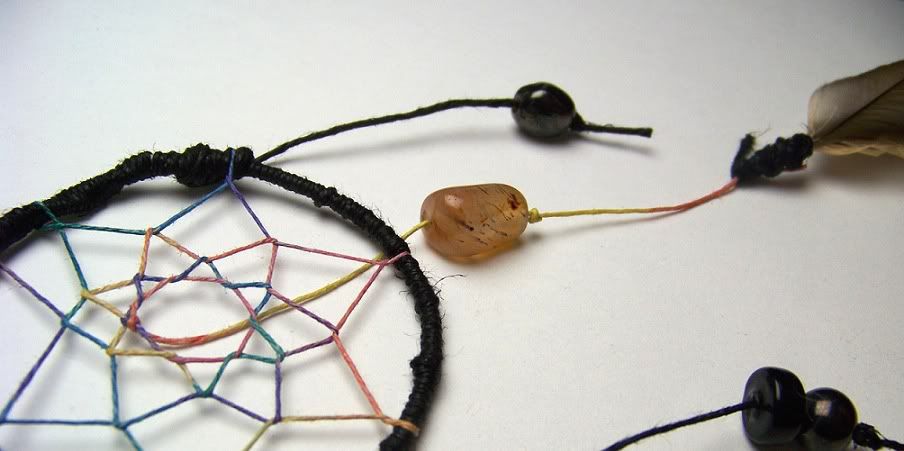 I think it has such a psychedelic look to it, especially with the stone & chrome beads. I think I may keep this one for myself, but I'm going to use more colored strings in my dream-catchers. I think it makes it look so interesting. Once I get more string, I'm going to experiment and play with some other color combinations.
I love wearing my dream-catcher pendants, they are so unique and different. I would wear one of these everyday if I could. I also just like these dream-catchers because they're small and miniature.
Tomorrow I'm supposed to go shopping for fabric to make my dresses and clothing. I'm very excited & I'll be sure to share my favorite picks from the trip. Then, I''m going to be very, very busy for a while.