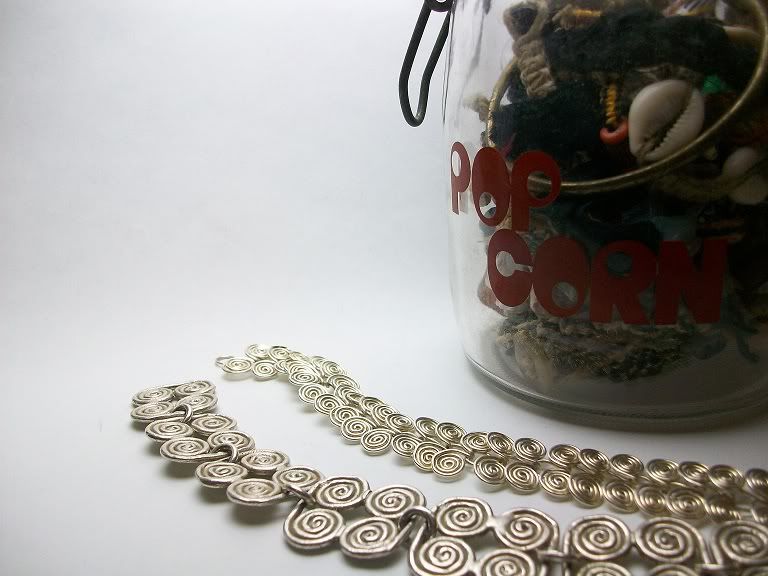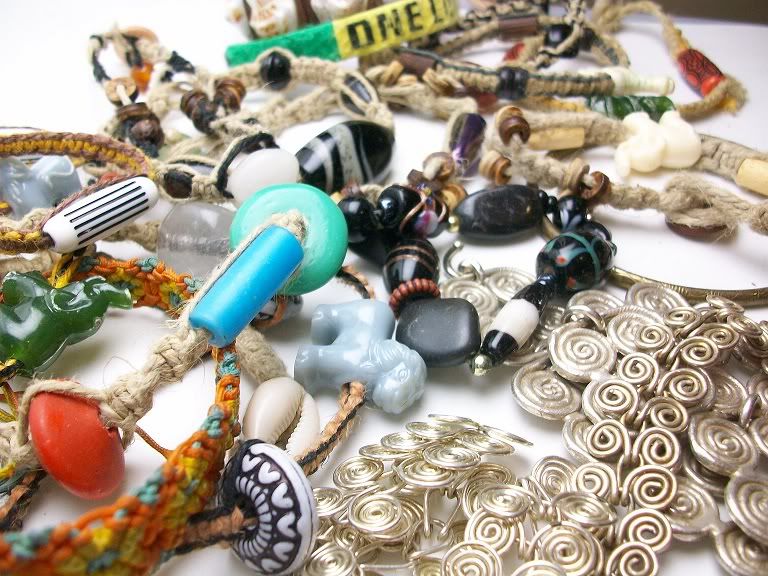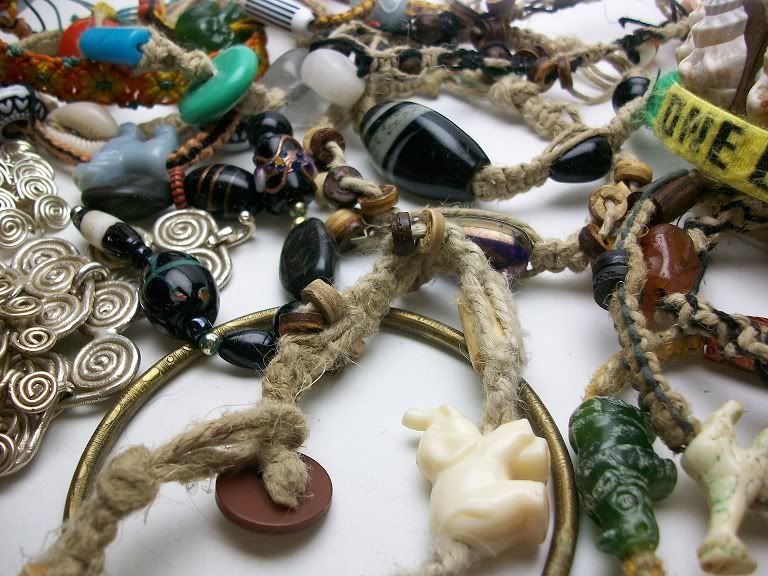 At least once a month, I get the urge to make a ton of bracelets, because I adore them so much! I love to stack these bracelets at 5 or 6 at a time. They look so interesting with all the textures, shapes, and colors. A lot of these bracelets are almost 5 years old, and some I made just a couple weeks ago.
I learned Macrame when I was a young kid, and I've continued practicing it into adulthood. I've learned a lot of techniques over the years. Each time I create a bracelet, it's like making a little artwork.
I didn't realize I had a bracelet collection until I started to put each bracelet I found (while cleaning) into this jar. And suddenly, I have a few dozen bracelets. The even more amazing thing is that this isn't the complete collection, there are even more bracelets hiding out around my home! I'll have to share an update with the complete collection.
peace & love,