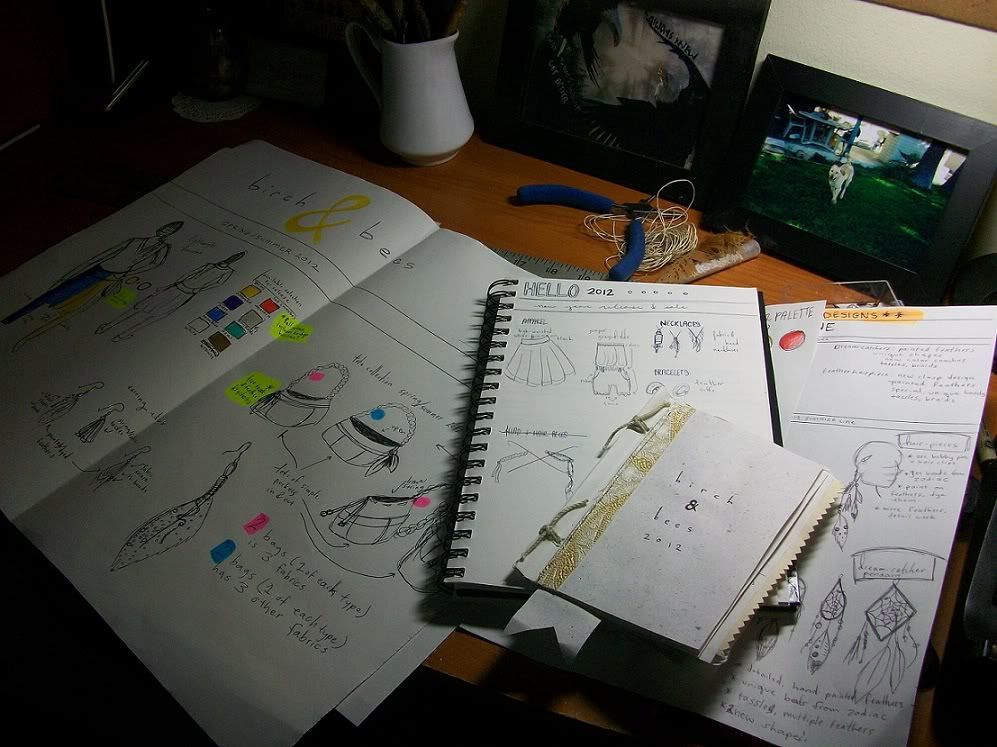 Well, I must say that I´m sorry the blog has been rather quiet this month. My computers decided to randomly quit working, which has made blogging rather difficult. And while it was nice to spend a little time away, I´ve missed this blog and I can´t wait to get back to it.
While I've been away, I've been doing a lot of interesting and fun things. I've starting planning, budgeting, and preparing for 2012. I have a few new features planned for the blog, brand new packaging for the goodies in my shop, original DIY projects, and so much more!
For now, I thought I would share some Instagrams so you can see what the heck I've been up to all month long. (I promise some real photographs soon!)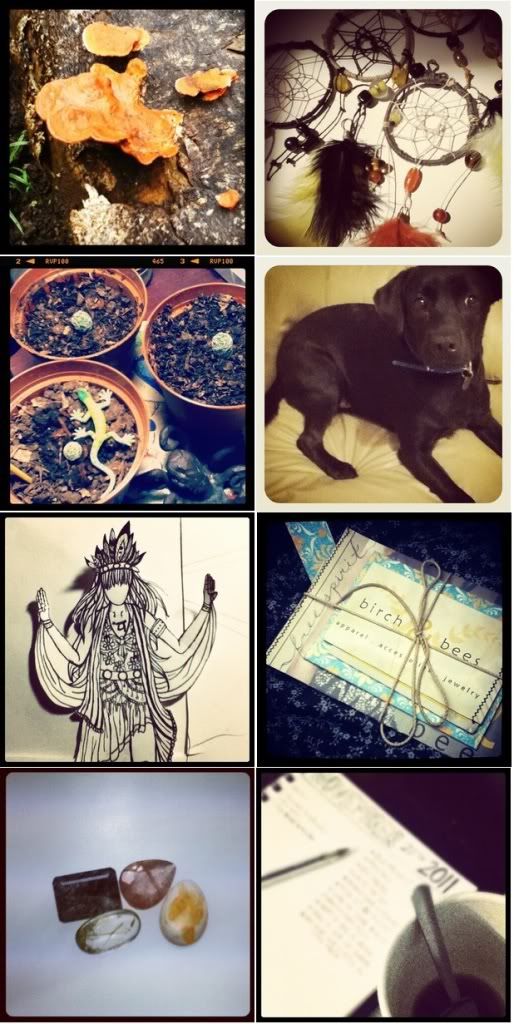 (from left to right, top to bottom)
rainy days in the jungle, setting up art for Daniel's interview
a sneak peak of a dress in the shop, an amazing pouch & bag I made
some amazing mushrooms, dreamers going in the shop
my new cactus buds, baby bear on the couch
an incredible drawing I did, my first sale in the shop!
quartz & agate stones that we bought, my new morning routine: coffee & to do lists
Right now, I'm working on doing a shop update & sale to celebrate the new year! This update is going to be rather small because it's really just a teaser for the more awesome things coming later in 2012!
I'll be back very soon with a lot more to share. I hope you're having a great week!