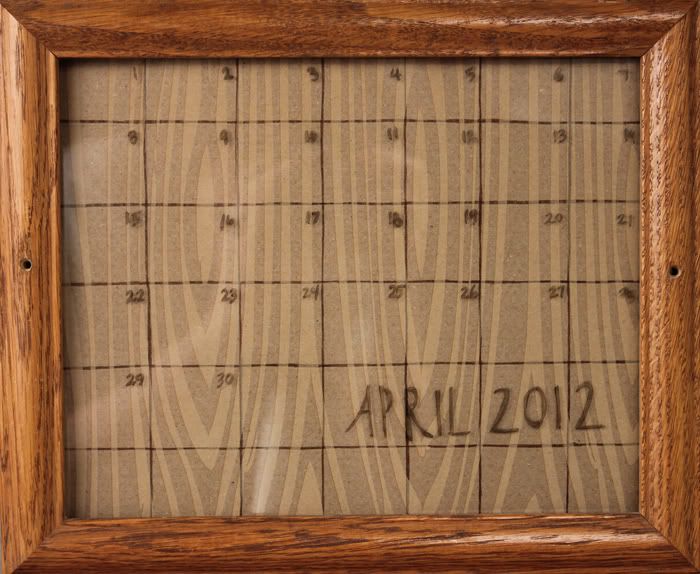 For a long time I've wanted to make a glass calendar that could be re-used. I didn't buy any paper calendars for 2012. So, I decided it's time to make a re-useable one!
This is a very small calendar, (8" x 10"), and is for the work desk where I keep my files and organize my goals and lists. Unfortunately, the dry erase marker I dug out of my pen stash is nearly dead. So, I wrote some small notes on post-it's, cut them down a bit smaller and stuck them onto the right dates.
It's nice to be able to move my notes and plans around to different days whenever I need to. As an artist, my schedules and daily activities are incredibly flexible, and being able to change plans on a whim is a necessity.
Calendars are always a double-edge sword for me. I enjoy buying a paper calendar to bring in the new year, and at the end of the year, it can be used for collage fodder. On the other hand, it's nice to have a calendar that can be used again and again. At this point, I like to keep at least one paper calendar, and a couple re-usable ones to satisfy all of my plan and date-keeping habits.
peace & love,