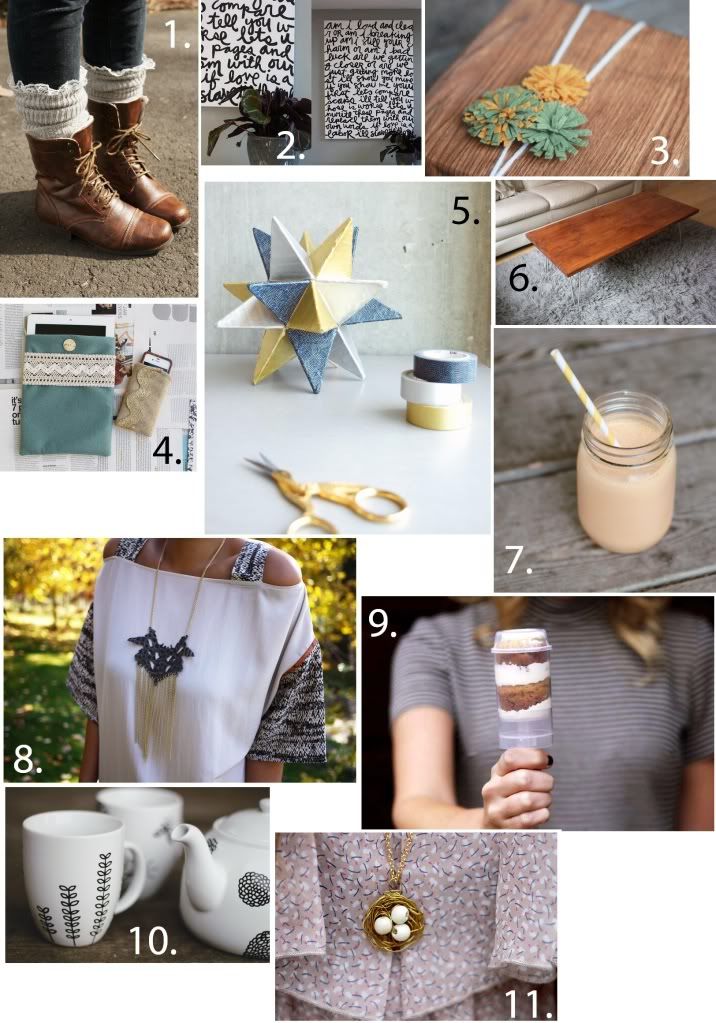 My favorite part about this month is definitely the flood of DIY projects! This year was amazing, so many awesome projects that I can't wait to try. Most of these projects can be thrown together on a whim, or a rainy day. The perfect kinds of projects for this time of year.
I think my favorites are the Lace Socks, the Hand-Painted Tea Set, and the Bird's Nest Necklace. They're all so pretty.
Have you had time to do any fun projects?
peace & love,