You may notice that I gave Birch & Bees a face-lift. It's pretty swanky, no?
I got incredible inspiration for an updated design for this blog a couple nights ago. So, I sketched everything out, made notes, did tests, and then completed the final designs. I may or may not have drank a dozen cups of coffee and gave myself carpal tunnel syndrome because I was "in the zone". But, it was so worth it.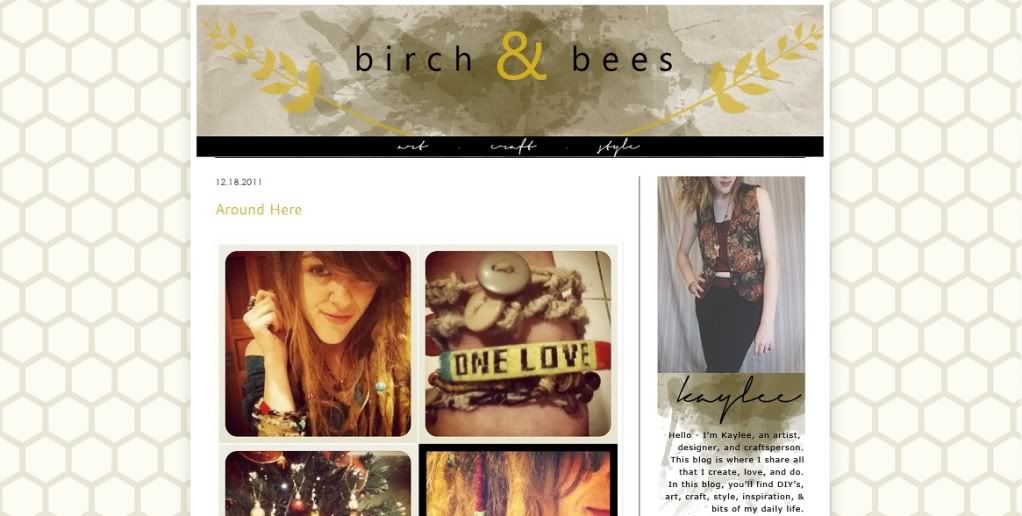 Along with this fresh design, I have several new features and a calendar for 2012, so you can expect regular weekly features in 2012! This is something I've been trying to accomplish for months, and I've failed every time. Recently, I've been realizing that this blog is very important to me and I want writing here to become a daily habit in my life. (Wish me luck!)
Well, I hope you like the new Birch & Bees!
Let me know what you think! I'd
love
to hear your feedback.
peace & love,