I've been wearing my
Vintage Key Necklace
pretty much every day since I made it. It pairs so well with everything I wear. I'm so pleased with it!
I whipped up a couple other necklaces in the same style.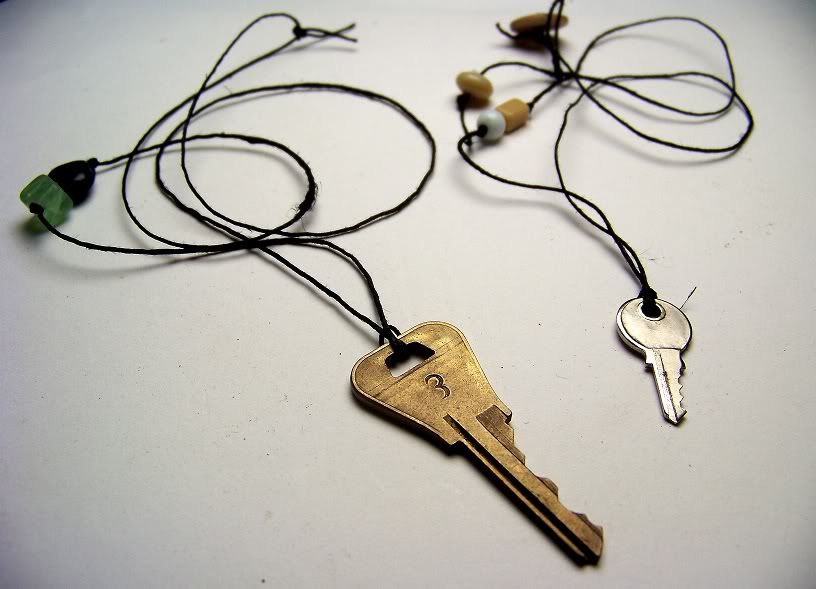 I just love these necklaces. They are very simple, but incredibly unique and one of a kind. I think the best part about wearing these necklaces is that they're lovely enough to be worn alone, but simple enough to be paired with other necklaces and jewelry.
Tomorrow I'm going to attempt to patina and stain some of the keys, as a test. I'm also thinking of painting some designs on a few of them. I've also considered making a couple necklaces with metal chains instead of hemp strings. I'm hoping to make each necklace as special and unique as the keys I've found.
peace & love,