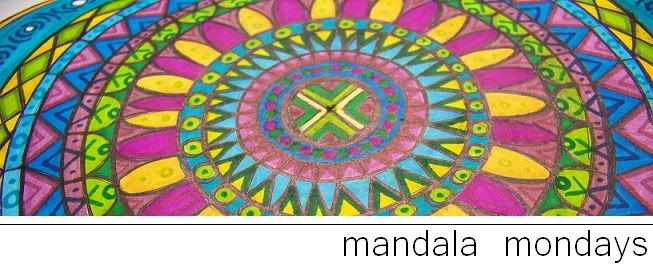 I've decided to share one of my newer Mandalas today, which I've named "Love".
I used shades of aqua, pink, purple, yellow, and gold. I'm not really sure what to say about this Mandala except that I wanted it to embody the idea of "love". I wanted to make the Mandala represent what I think love looks and feels like. I tried to stay centered with a feeling of love and joy while creating this work in order to manifest the idea within the drawing.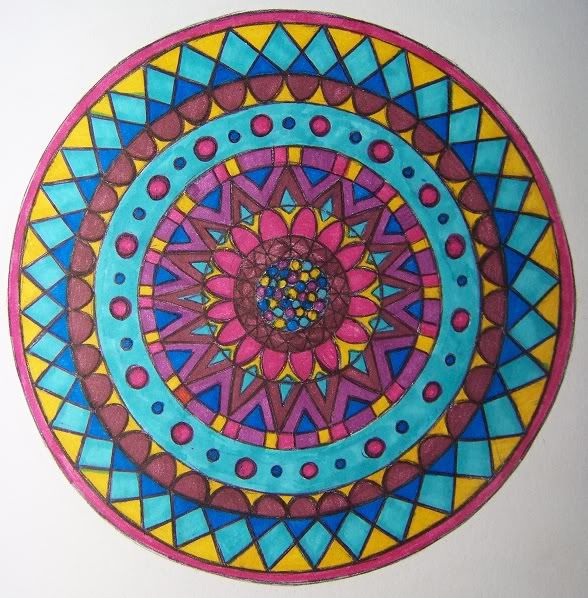 "Love" by Kaylee Hinrichs. May 2011. Inks.
I tried to make the center part look very floral, like a pink Lotus flower. I also attempted to create a spiraling/spinning effect. (It's beautiful to see in person.) I've made some little touch-ups to the coloring and darkening the black lines. So far, this Mandala is one of my favorites.
If you would like to see some of my other Mandalas,
click here
to see my previous post which includes "Kaliedescope" & "Lotus-Eater".
peace & love,