Daniel and I are not big fans of Valentine's Day. As I've gotten older, I realized I'm pretty anti-corporation, so it really isn't that surprising. Mostly, I dislike the holiday because it doesn't seem right to reserve your affection for just one day of the year. Regardless, of all that, we enjoy using it as an excuse to take a day off, eat a ton of sugar, and make cute things for each other.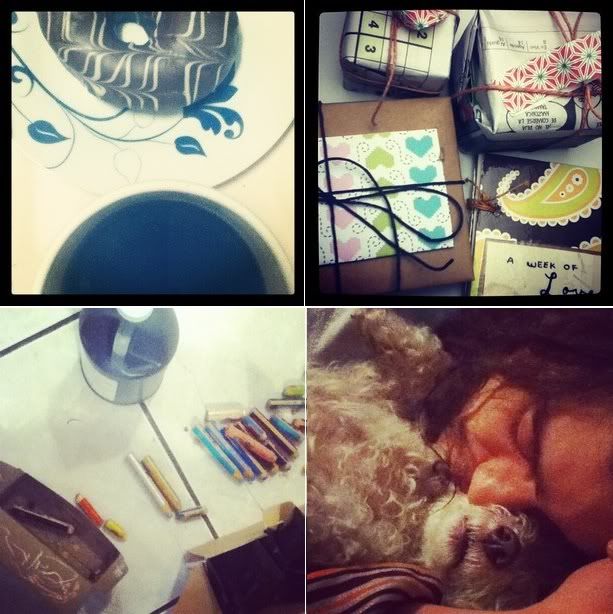 (from top to bottom, left to right)
coffee & doughnuts, handmade Valentine's Day presents
making paintings and art all day, cuddling & snuggling
This Valentine's Day was simple and sweet, which is a nice change of pace from my busy-bee attitude. Last minute, we cancelled all of our working plans and decided to just relax & paint. Of course, we had the traditional chocolates, sweets, and handmade gifts.
I adore any opportunity to make something for someone & have it be meaningful or special! (Often, I have a tough time coming up with really great ideas, but this year I've done quite well!)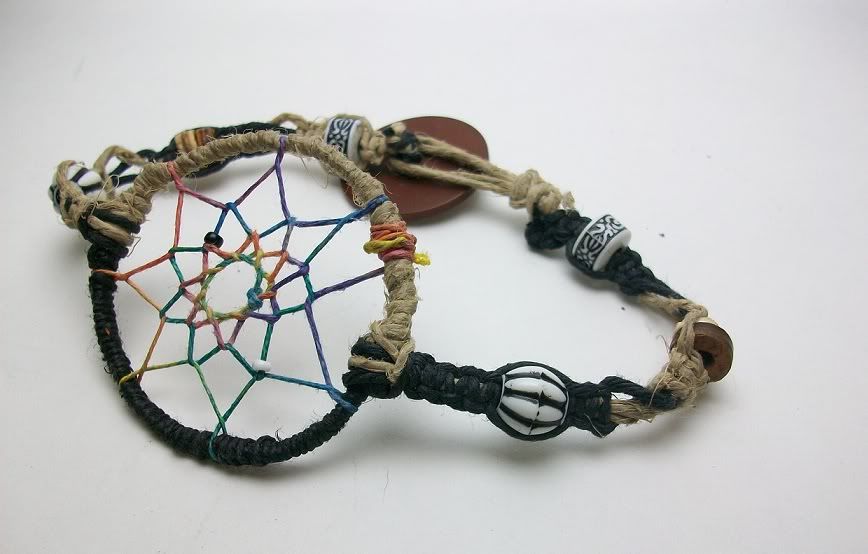 (Yin-Yang Rainbow Dreamer, By Kaylee Hinrichs. February 2012. Hemp Threads, Tribal Beads, Wood Beads, Wooden Button, MicroBeads.)
My gift to Daniel was this handmade Dream-Catcher Bracelet. It's the first one I've ever made, and it is extra special for two reasons. First, because it has the hand-dyed rainbow hemp thread which I made myself. And secondly, because it is reminiscent of a Yin-Yang.
Daniel and I have a few collaborative art series which we work on in our spare time. In one series we make, our main theme is duality, and the Yin-Yang is a perfect symbol of that. I had no idea if it would turn out well, so I just took a risk and started making it. Luckily, it turned out amazing!
(I also gave Daniel another gift, which I'm going to share more about later!)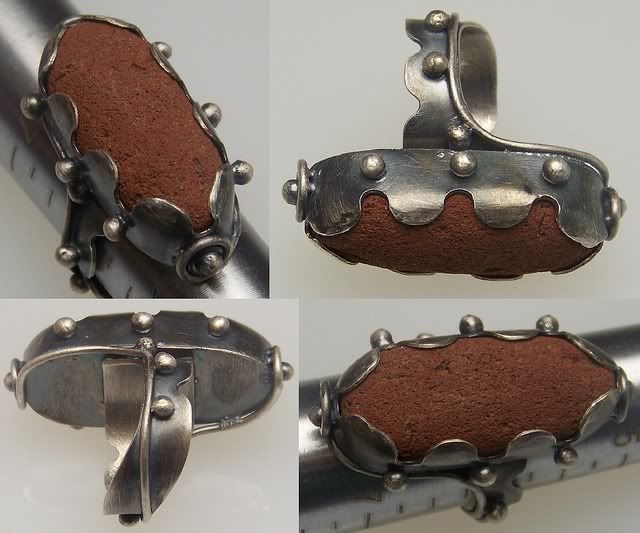 (Rubro Saxo Solumque, Daniel Icaza, 2011, Fine Silver, Red Volcanic Rock)
Daniel and I have another collaborative art series we make which involves collecting some found objects. So, when we visit new places, we always tend to take a couple things to use in our artwork. On one visit, we hiked a trail through the jungle to a beautiful waterfall and river. (I forgot my rainboots and umbrella, and it poured rain for hours! I was soaked to the bone!) So, we finally reach the waterfall, and we knelt by the riverbed collecting some lovely rocks and other interesting specimens. The rock in the ring above is one of them.
(In addition to this ring, I also received a second gift from Daniel! I'll be sharing more soon!)
I had such a nice, sweet day that I really disliked the fact that it had to end. But, I quickly realized that any day can be Valentine's Day, if you just make it special. So, I'm making plans for more celebrating later this week!
How was your day?
peace & love,