(Studio Saturday is a weekly feature where I share what I've been working on recently. Occasionally, I spend weeks working on one project and don't have much, if any, new progress to share. In those situations, I enjoy sharing lovely workspaces and what other artists have been doing lately.)
At the close of 2011, Daniel Icaza started a new style and series of beautiful stone rings. This collection of jewellery incorporates braided wire, silver granules, and beautiful stones. Each ring is fabricated individually and is entirely handmade by Daniel. The process begins with being inspired by a particular stone, from there he creates intricate designs to embellish the ring. (Afterwards, he gives each ring a Latin name, which I adore.) Personally, I love each and every one of these rings, but I would like to share a few of my favorites.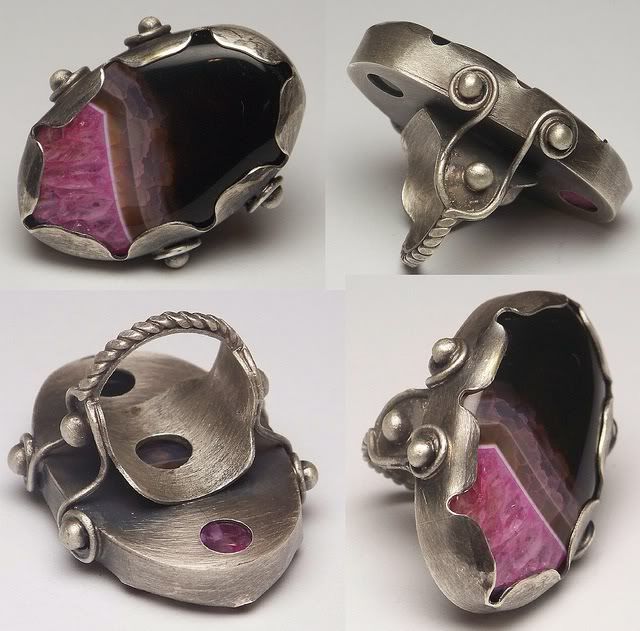 (Rosea Nigrum Ovalibus, By Daniel Icaza. 2012. Fine and Sterling Silver, Pink Agate Stone.)
(
Flavo Ovalibus Arcus, By Daniel Icaza. 2012. Fine Silver, Yellow Dendritic Quartz.)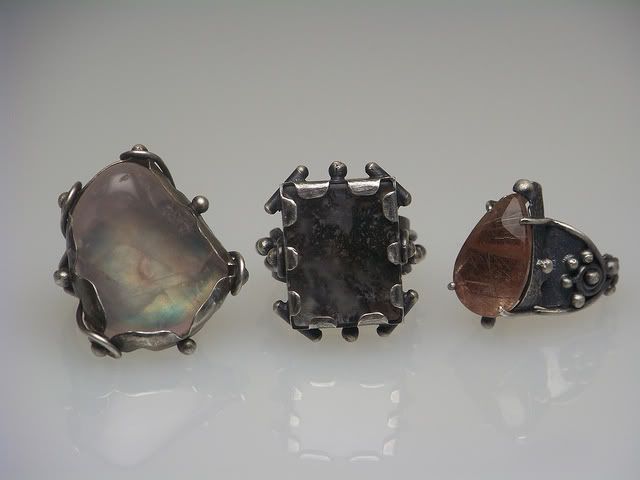 (left to right: Rosesus 2.0, Aura Mihi, Rutilus Lacrima)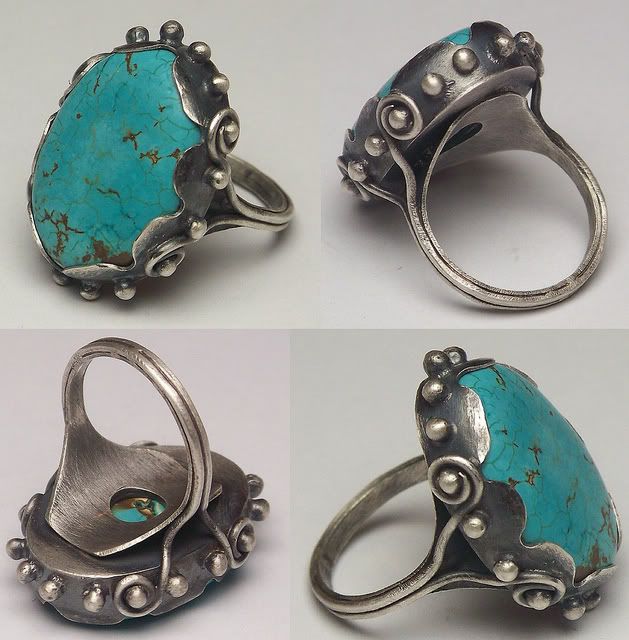 (
Callaina Ericius, By Daniel Icaza. 2012. Fine and Sterling Silver, Turquoise Stone.)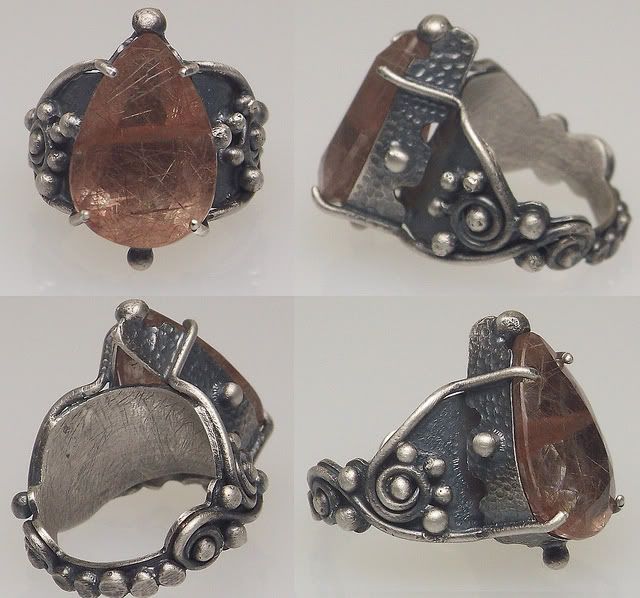 (Rultilus Lacrima, By Daniel Icaza. 2012. Fine and Sterling Silver, Pink Agate Stone.)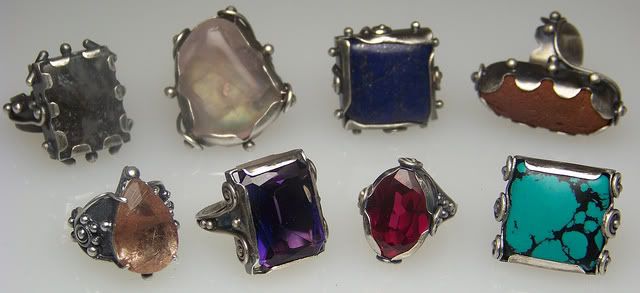 (left to right, top to bottom: Aura Mihi, Rosesus 2.0, Stone of Lazward,

Rubro Saxo Solumque

,

Rutilus Lacrima, Purpureus, Altum Rubet,
Quadratum Callaina)
I'm a sucker for anything that has a pretty stone, rock, or natural element. But, what I really love is the detail in the metalwork. The designs are quintessential "Daniel", particularly in regards to the circles and spirals which can be seen in his numerous other bodies of work.
The best part of Daniel's jewellery work is that each piece has such special character and no two look quite alike. The designs attract attention to the natural beauty of the stone, while complimenting the unique aesthetic of handmade goods.
After extrapilating the designs on these rings into brooches and necklaces, Daniel plans to continue creating jewellery in this style for an undetermined period. I'm quite excited to see how this collection develops in the future.
If you would like to know more about Daniel Icaza's work, you can
visit his blog
, where he shares his latest artworks, recent happenings, thoughts on art, and tutorials on metal-working. You can also follow Daniel Icaza on
Facebook
and
Flickr
.
-----
(Disclaimer: I wrote this because I am truly smitten with this collection of rings. While I am in a relationship with Daniel, I sincerely love his artwork. I would share it regardless of the circumstances. I do own a few of these rings, which were gifted to me, that I wear nearly everyday.)
peace & love,