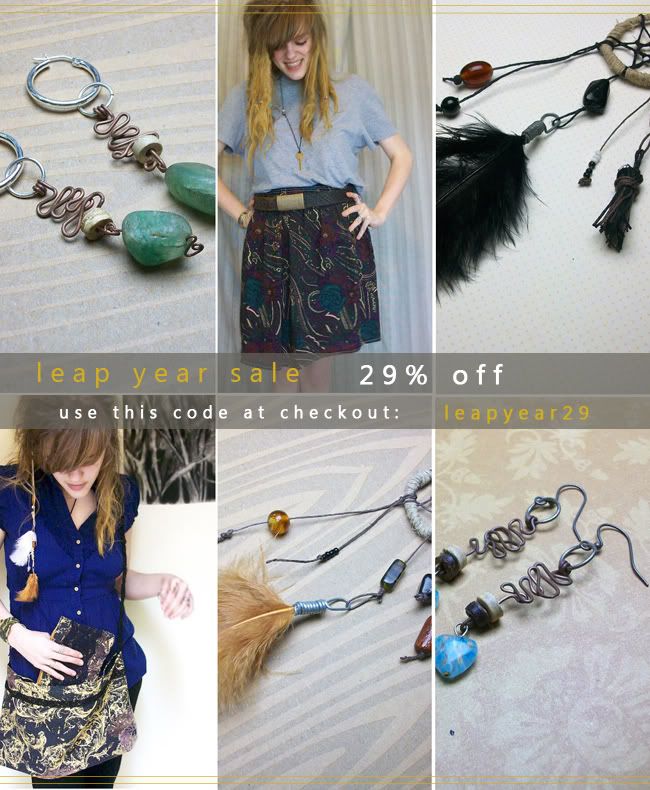 I decided to have another sale in my shop! I have big plans in 2012 (and 2013). With a whole new inventory lined up, and steadily producing amazing things, I feel like it's time to have a fresh start with my shop. So, I'm hoping to send these lovely goods to some special people, before I start bringing in the new!
From the 25th of February until the 3rd of March, you can receive 29% off your order by using the code "
LEAPYEAR29
" upon checkout!
I hope you're having a beautiful February!
peace & love,