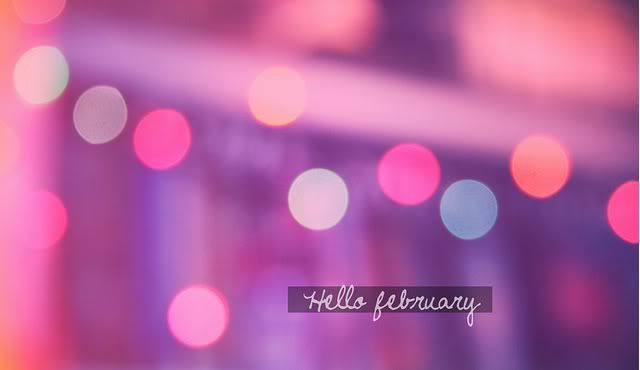 February is one of my favorite months of the year. Because Valentine's Day occurs, it sets a mood of love for the whole month. I just adore it. Also, this month is a bit of a celebration for me, as it will have been one whole year since I started this blog! And honestly, I'm impressed that I've managed to not only stay committed to it, but it's become something that I love to do. This month I've got plenty of things going on, and I'm quite excited!
Brand New Packaging.
I've been developing some new ideas for packaging jewelry for my shop. I've made excellent progress and I'm incredibly happy with how it looks so far. I love creating the packaging for the items in my shop. It's such a fun experience!
Designing & Sketching.
With my due date for the Spring & Summer Collection approaching rapidly, I've been narrowing down all of my ideas to the very best ones. I love dreaming up a new collection and bringing it to life. (This upcoming collection is so close to my heart, it's going to include many items I dreamt of making a couple years ago when I first got the idea for Birch & Bees!)
My Latest Drawing Project.
I've started a new drawing adventure, involving the zodiac/astrology, and drawing the symbols in stylized ways. I'm almost halfway through the twelve symbols, and then I'll share the latest drawings! (I've also started a new painting that I can't wait to talk more about!)
Crafting & Studio Time.
This month, I've planned to have time to craft, and so I'm preparing to making a few fun projects and finish some older "shelved" ideas. I'm hoping to complete at least two projects this month and share them. In addition, I have a bunch of Valentine's Day themed goodies I want to make. It's my top priority to get extremely crafty this month, wish me luck!
Having Celebrations.
Even though I've only been blogging for a year, it's been incredibly rewarding and I love doing it so much. I'm proud that I've managed to stick with it. (I'm notorious for starting things and never finishing, but I'm getting better.) So, it's definitely time for me to celebrate! (Thank you for reading my blog. It means the world to me that folks enjoy hearing about what I'm working on and doing.)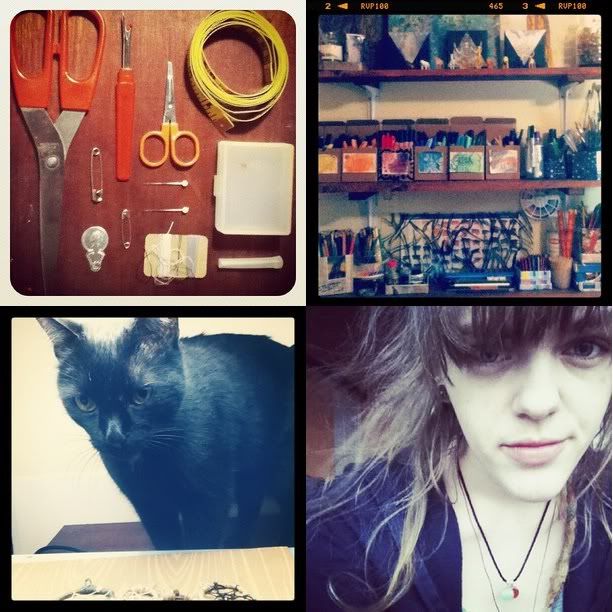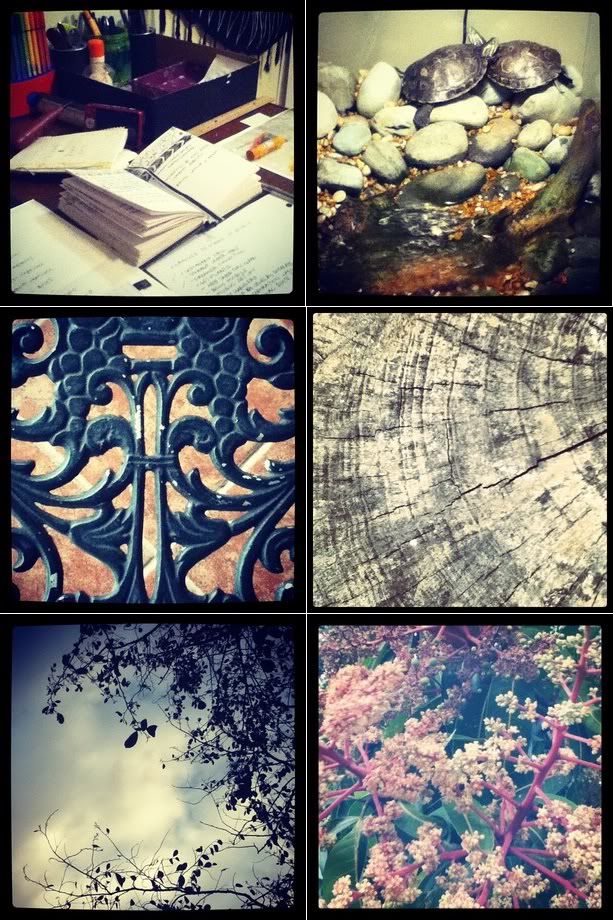 (from top to bottom, left to right)
sewing time, organizing my shelves,
the saboteur, on the hill playing with the dogs,
working on paper crafts, turtles cuddling,
pretty iron work, tree rings,
windy days, mango flowers
peace & love,