I started my Project 365 on September 18th, 2011, 13 days after my birthday. I decided to take my photos with Instagram, and keep them in a photo/calendar app. This method works beautifully for me, I haven't missed a day yet! So far, I have taken 118 out of 365 photos. It's been going really well!
I was not very proud of my photo project, considering I'm not using a "real" camera. I don't have to put my photos on the computer, resize them, edit them, and upload them somewhere each day. I made the project so much easier by taking all the photos with Instagram, it almost feels like cheating. Regardless, I think a lot of my photos turn out beautifully, so I'm sticking with the project until the end. (Perhaps in 2013, I'll switch to using a real camera.)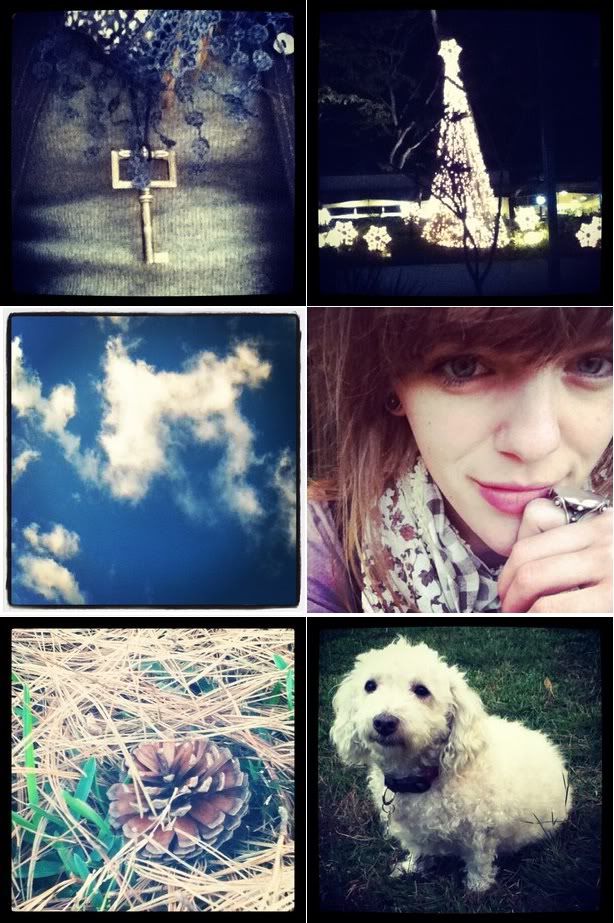 (from top to bottom, left to right)
A vintage key Daniel got for me in Italy, Pretty Christmas lights around Escazu
An amazing sunny day, My face
Pretty pinecone, Samson being adorable
Making a drawing on New Year's Eve, Patterns & colors
Collecting Pinecones, Finding pretty feathers
Making lovely things for the shop, Project #1/18 is complete!
A lovely little rainbow, Making something special
When my project is complete, I plan to upload all of my photos to
my Flickr
, or something similar, so that people can view them online. I also want to make a coffee table book with my 365 photos. The other idea I had was to use my photos to make the Instagram wall that I have been coveting for a long time. But, I don't think I have a wall space large enough to fit 365 photos comfortably. Our walls are pretty full with paintings!
Have you ever tried to take a photo every day?
peace & love,