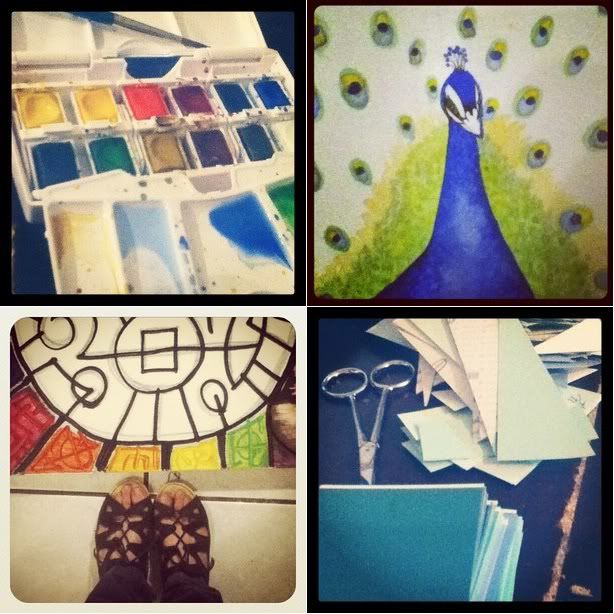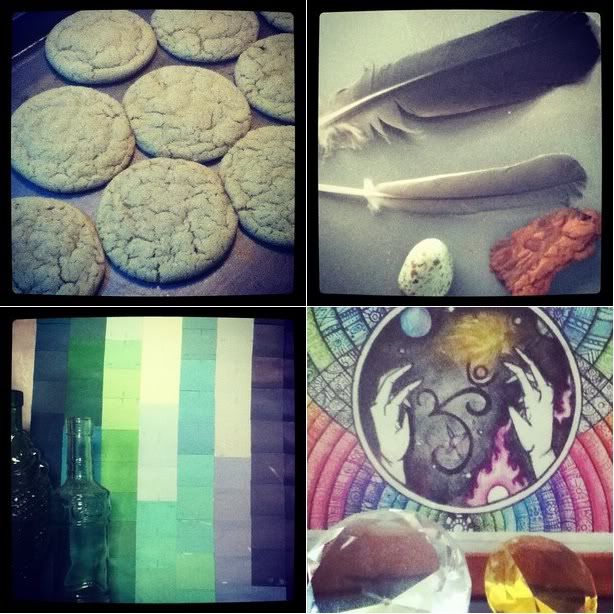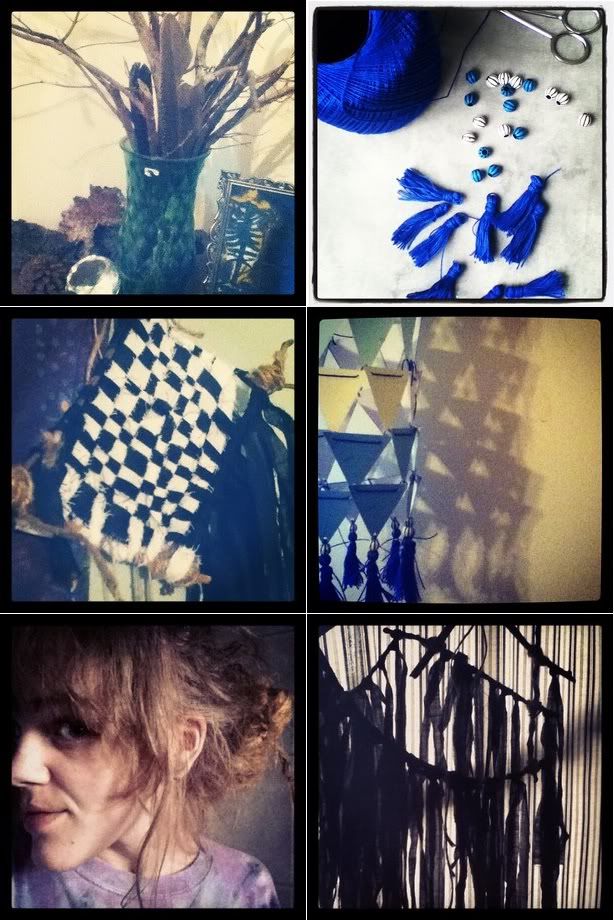 (top to bottom, left to right)
Watercolor painting. Painting a peacock,
Making art with Daniel, Crafting with paint chips,
Baking sugar cookies, Finding treasures outside,
My paint chip painting, Pretty artwork,
My Buddha statue, Pretty green leaves,
Flower vase of branches, Handmade tassles,
Woven wall art piece, Triangle Mobile,
Early Morning Light, Pretty wall art
As I haven't been working on the newest collection of goods for the shop, I've decided to start working on other projects. There are a large number of projects I want to make, and I'm having a lot of fun working my way through the lists and crossing them off. (I shared a few sneak peaks of those projects above). Surprisingly enough, the crafts I've been making lately are turning out excellent.
(I share sneak peaks of what I'm making and doing on instagram days before they end up on this blog. If you want to see more photos, you can follow me on instagram at kayleebee.)
peace & love,