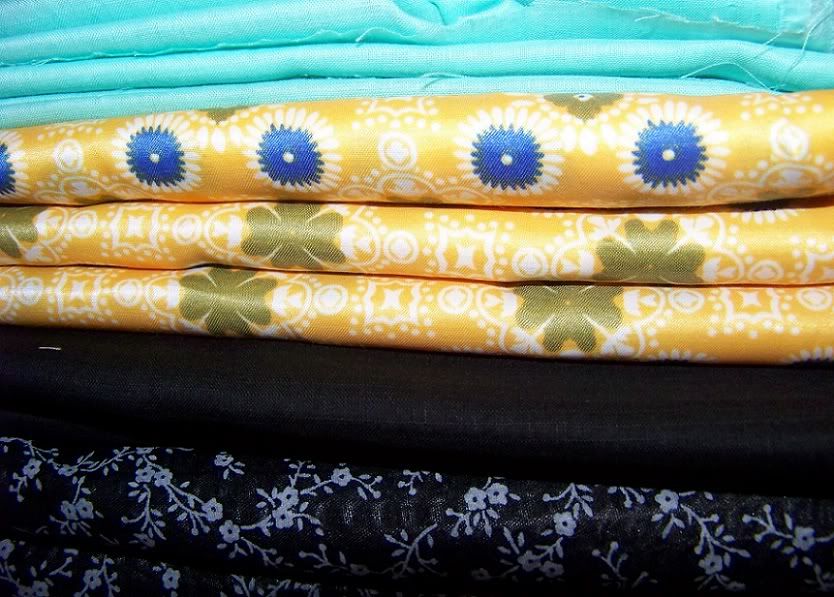 I bought 4 different fabrics while I was in the city yesterday. I'm still learning how to buy fabrics using the metrics system. (I tend to automatically think in
yards
, not
meters
.)
Anyways, I bought some simple, basic fabrics to experiment with. I'm thinking of making two dresses, a skirt, and a fabric belt? I am incredibly tempted to make a pair of harem pants, but I've never made pants before. So, I'm a bit afraid to just jump into that project.
Today is my first day of sewing fun. I plan to make myself some delicious drinks, play loud music, and have a fantastic day.
I can't wait to share my creations & fun day. I've been looking forward to this for a long, long time.