Daniel
& I have been together for 2 whole years, as of yesterday. We celebrated the day by having a picnic on a hill with our dogs. Including fruit juice, apples, plums, and even doughnuts. After the rain started, we played video games inside for hours. It was awesome. Eventually, I mentioned something about presents... Lo and Behold!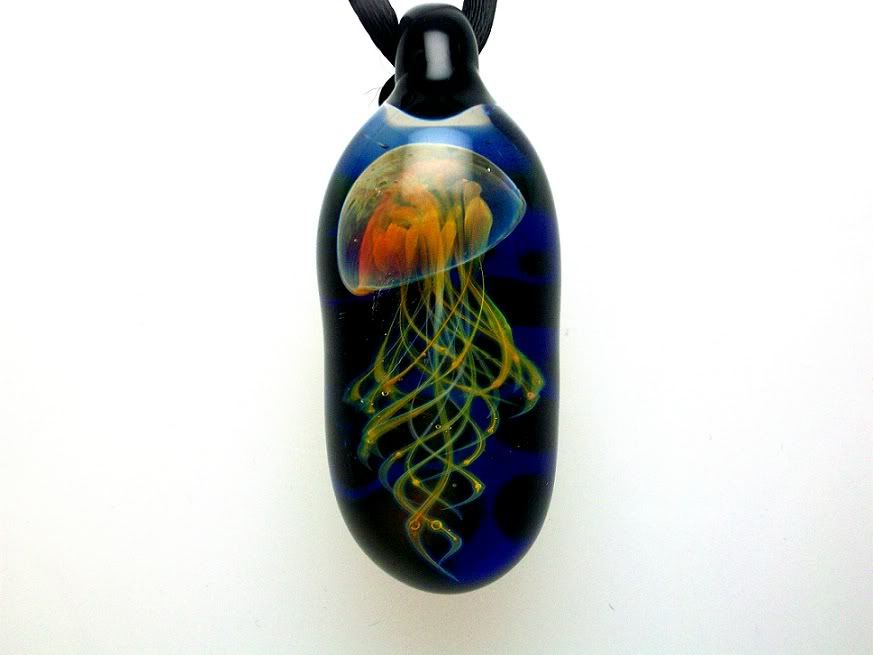 Back in July, we were drooling over the amazing glass-work by
Chip Moore
, who owns a lovely ocean-themed Etsy shop,
CMoore Glass
. I adore everything he makes, it's all so lovely! I eventually selected one, and told Daniel it was my favorite. We left the conversation at that. Every once in a while, I would think of the pendant. But, sadly, I didn't have the funds.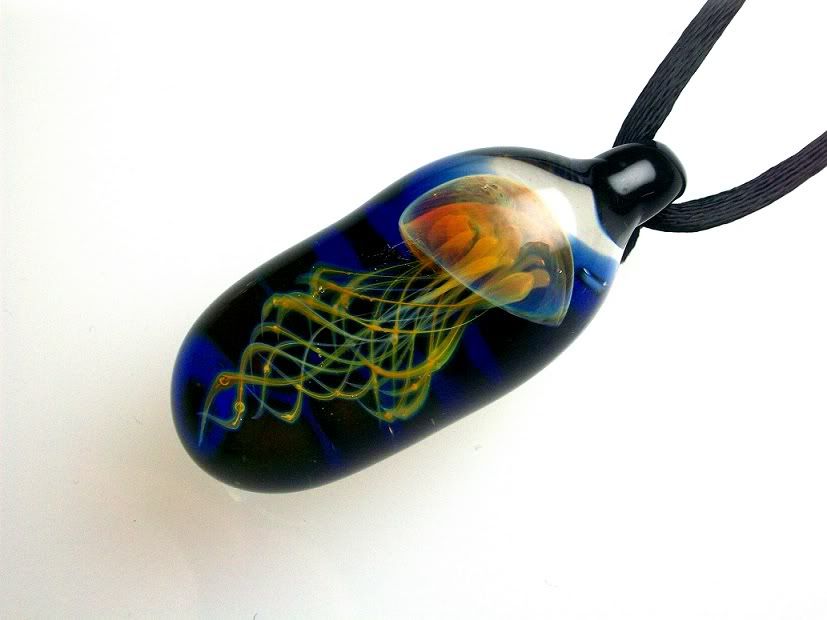 You would not believe how surprised I was when Daniel gave this to me. To actually see this piece in person is surreal. I honestly couldn't be happier with how amazing it is. I'm not the type to be obsessive about material possessions, but I'm head over heels for this pendant.
The most surprising and pleasant thing about this pendant is the way light shines through it. Even when I'm in a dark place, any light source illuminates it with a warm, beautiful glow.
But the part that makes me happiest is that I know someone worked very hard to create this by hand. I know that it's an artwork, unique and one-of-a-kind.
Daniel also bought himself an amazing Jellyfish Mable. Once I get some great photographs of it, I'll share it here! I've decided that I definitely want to buy another piece from
Chip's Shop
.
I'm in love!
*Note: I am totally not being endorsed/rewarded/paid/etc. for writing this. It's all from the heart, baby.