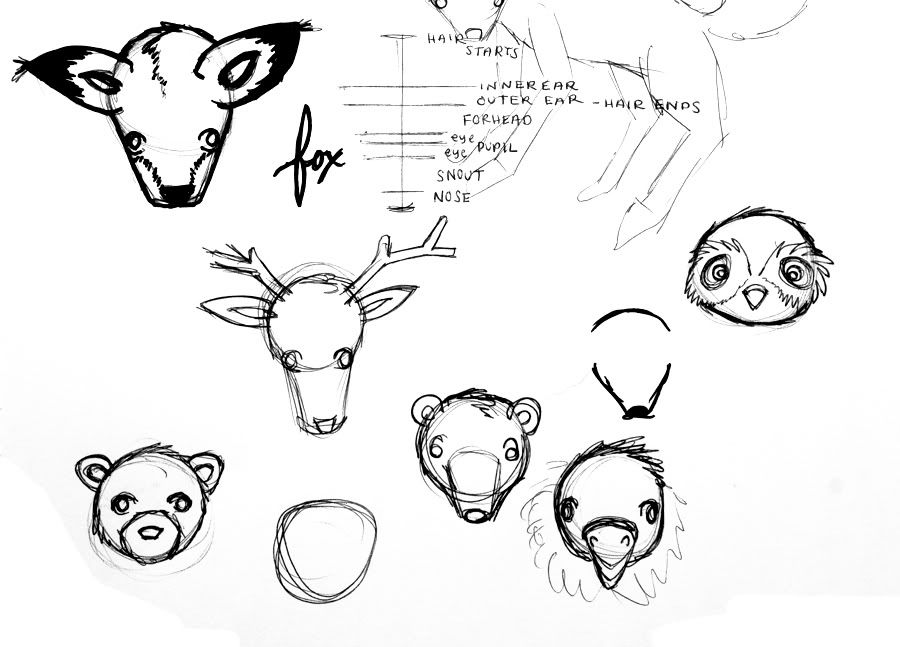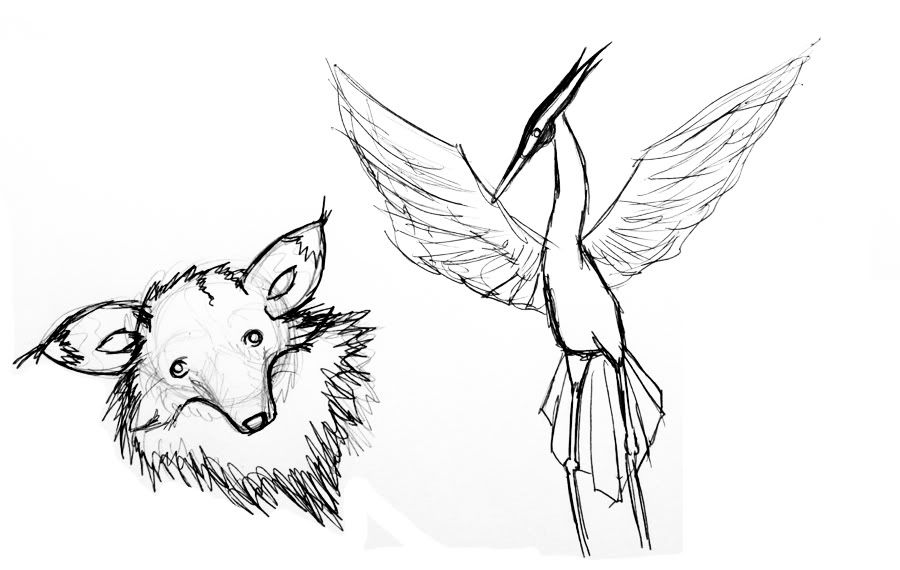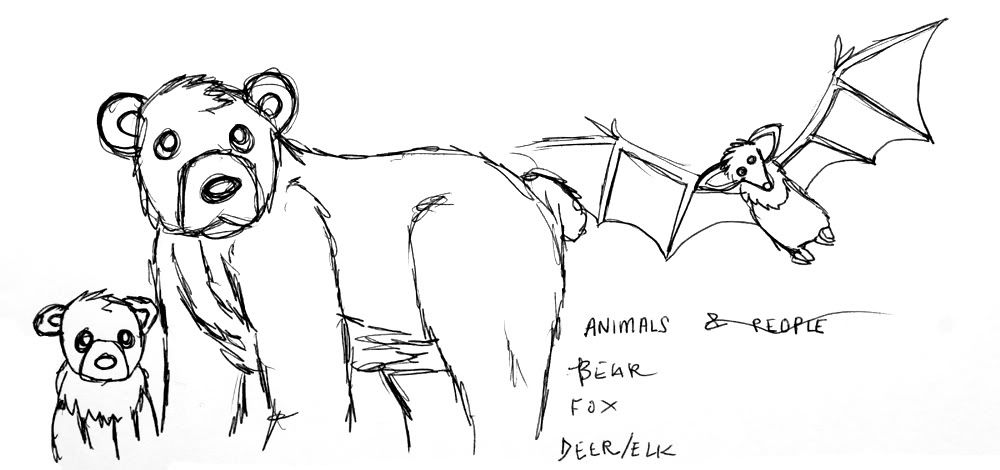 (Drawings/Illustrations in my sketchbook. August 2012. By Kaylee Hinrichs.)
Here is a sneak peak of a new series of paintings I'm developing!
These are the black and white sketches that I created to test out different animal shapes, faces, and proportions. Most of my artworks/creations start out as written ideas/loose sketches, such as these. Having lots of design/sketch books allows me to try out all my ideas, collect inspiring colors, great reference imagery, and see a whole collection before I actually make it.
Next, I'll be sharing some of the colored sketches and palettes that formed a "jumping off point" for the first set of paintings.
peace & love,