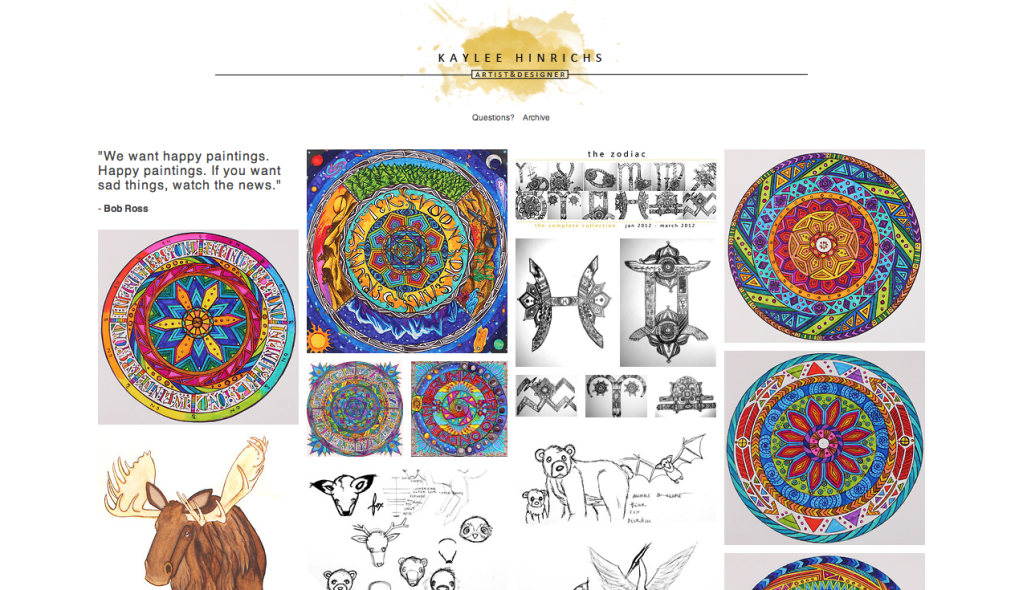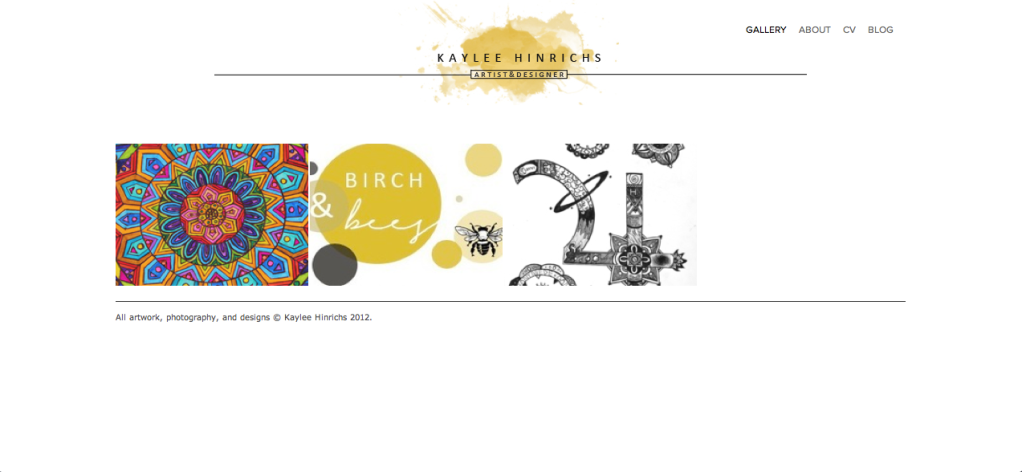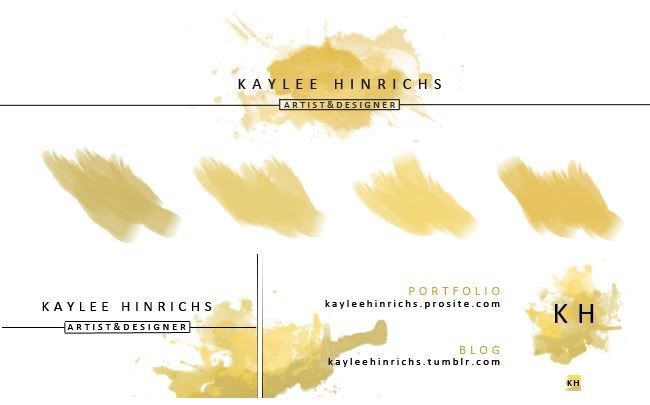 (Branding & Designs by Kaylee Hinrichs. 2012. Portfolio, Blog, Business Cards, SM Brand Pieces.)
I recently launched a new branding for my personal creative endeavors (apart from Birch & Bees). This is final result. I got a "big idea" a couple weeks ago to make 3 or 4 different designs in varying color combinations and rotate them seasonally. But for now, my go-to yellow/gold/black color scheme is fitting.


Along with this new branding, I also launched two new websites to funnel all of my professional creations/projects into.


peace & love,