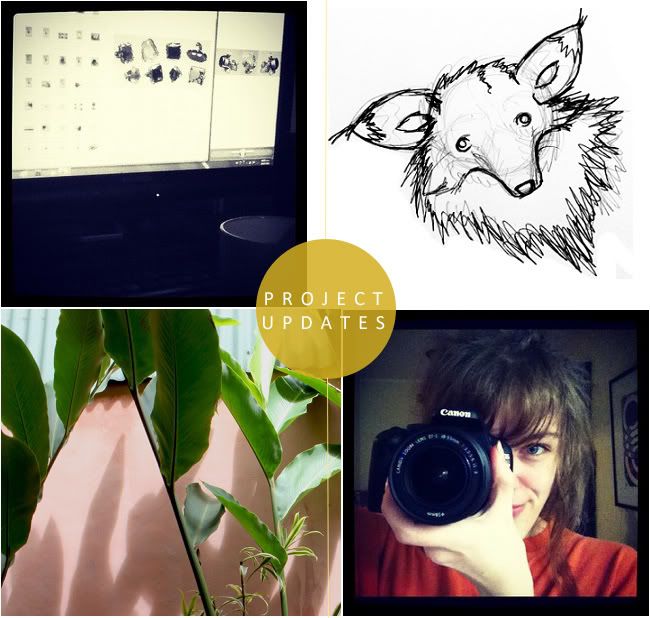 (Editing lots and lots of photos for the blog, Sketching out lots of ideas for a new series
Beautiful sunlight coming through in my studio, Taking lots of photographs.)
Artist Life Debuts Next Month. In the beginning of September, I'll be sharing the very first Artist Life Interview! Interviewing artists is such an enjoyable activity, I'm hoping I can find more talented folks to feature in the coming months.
Art Shop Opens Winter 2012 - Spring 2013. I'm finally getting ready to re-launch the Birch & Bees Shop as an art shop. I've been developing a brand new series of watercolor paintings for a long time now, and their almost complete. At first I'll be selling originals, but I hope to add a variety of prints eventually.
Open For Commissions. Recently,
I have received an amazing amount of requests for
commissioned/custom paintings.
If you are thinking about getting your very own custom painting by me, you can email me at: birchandbees(at)gmail.com.

-Started thinking about teaching workshops/courses.
-Have big secret projects that I'm dying to talk about.
-Developed a whole new perspective on things.
-Have less than a month in my Photo 365 project.