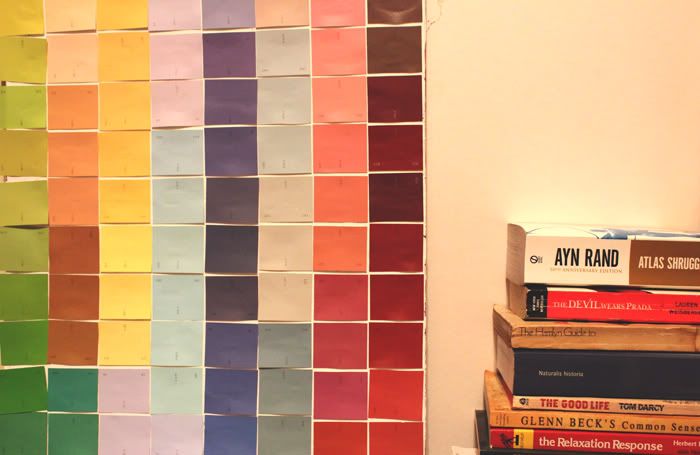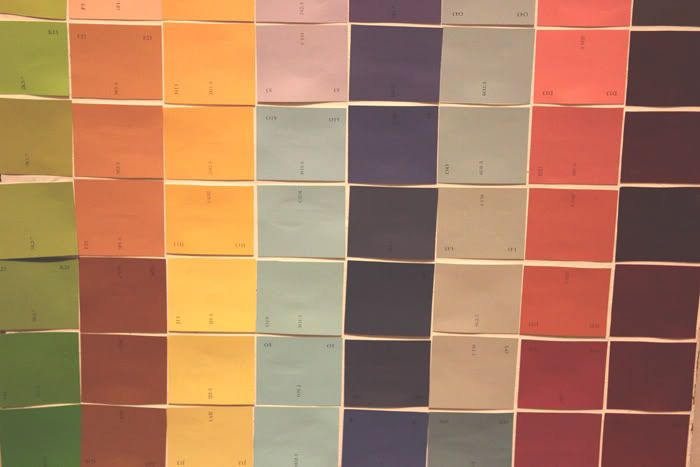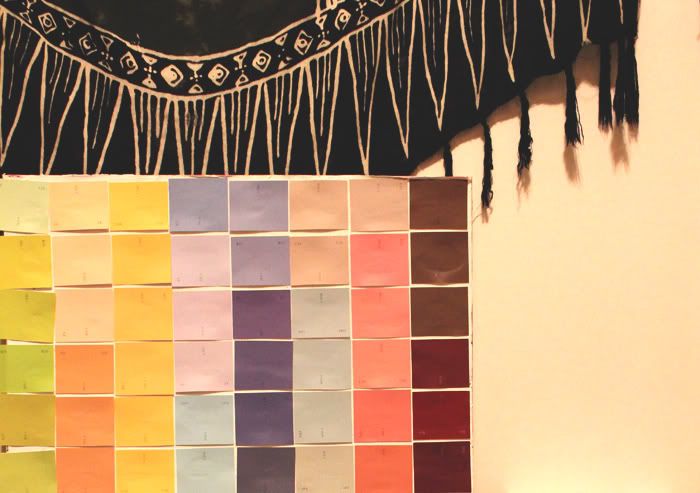 Paint swatches are one of my favorite materials. They are so effortlessly modern, and simple enough to be applied in all sorts of different projects. This is the second painting that I've made with paint swatches, and it's incredibly addictive to make. While thumbing through a large stash of swatches, it's too easy to become inspiring by a couple colors and have a project take off. My first two paintings have resulted in a very beautiful, modern look.
I'm still getting better at doing arranging the colors. I try to make ombre effects, but I'm missing a ton of shades to create the effect I want. I've realized that I get nervous when I'm taking the paint chips. I always feel like I'm stealing them, as I'm stuffing handfuls into my purse. (I'm so afraid someone is going to come up to me and tell me to put them all back, because I obviously don't need hundreds of paint swatches. Yeah.)
In any case, my other paint swatch projects (
the first paint swatch painting
and
the triangle mobile
) have all turned out awesome. And I have more creative and interesting projects using paint swatches planned in the future.
peace & love,