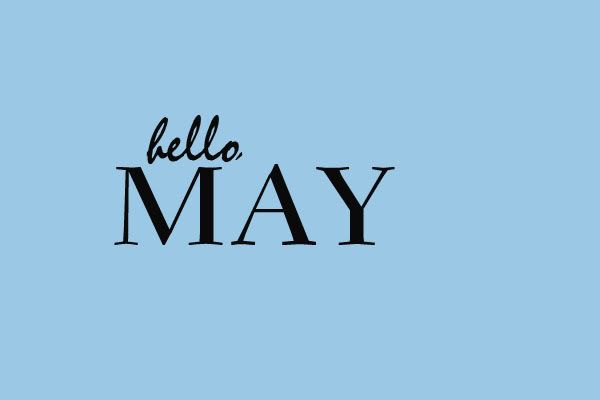 (no source)
April was a tough month. Recently I've been spending more time in my studio, buried in my notebooks and plans. I've been trying to find new direction for my shop and blog. I'm hoping that May will bring some clarity and fresh perspectives. I only have a couple goals and plans for this month, because I want to spend most of my time thinking, dreaming, and scheming.
Cleaning & Organizing the Studio
. My studio has been sinking further and further into piles of half-finished projects, the starts of ideas, and things which need to be re-organized. I'm hoping to get my studio fixed up again and even more inspiring than before. I have many plans for my workspaces and I'll be sharing the finished spaces!
Planning Out Ideas
. Along with trying to find direction for my blog and shop, I'm also working out some other possibilities. There are a few different ideas floating around in my mind. I don't want to spoil my plans yet, but I'm excited about new opportunities for change and growth.
Starting New Journals
. Lately I've been wanting to get back into my art journals. I love having a lot of notebooks. For daily to-do's, designs/sketches, business planning, documenting my year, and mini-books for special events and seasons. I need to get my home printing situation figured out, then I can use more photographs in my journals.
I hope you have a wonderful month of May!
peace & love,