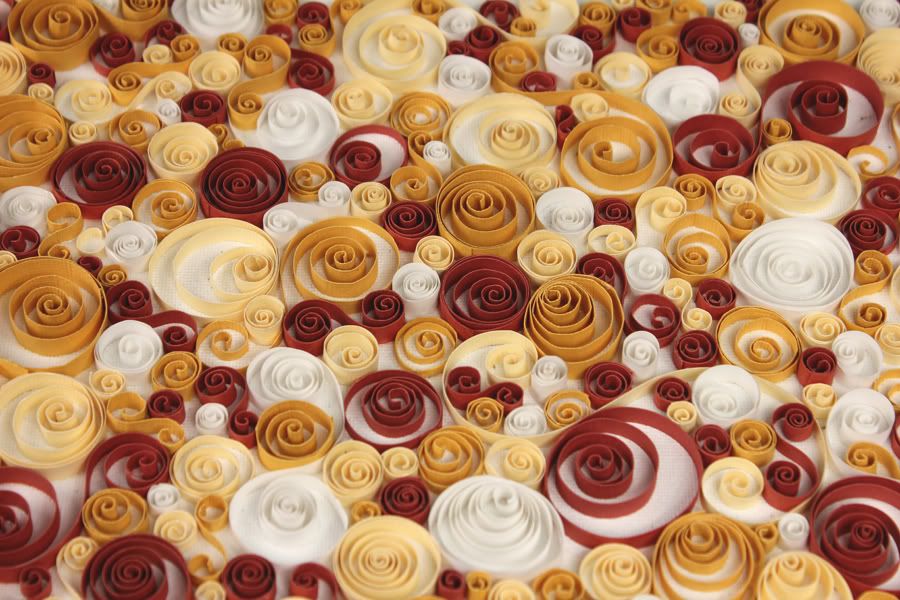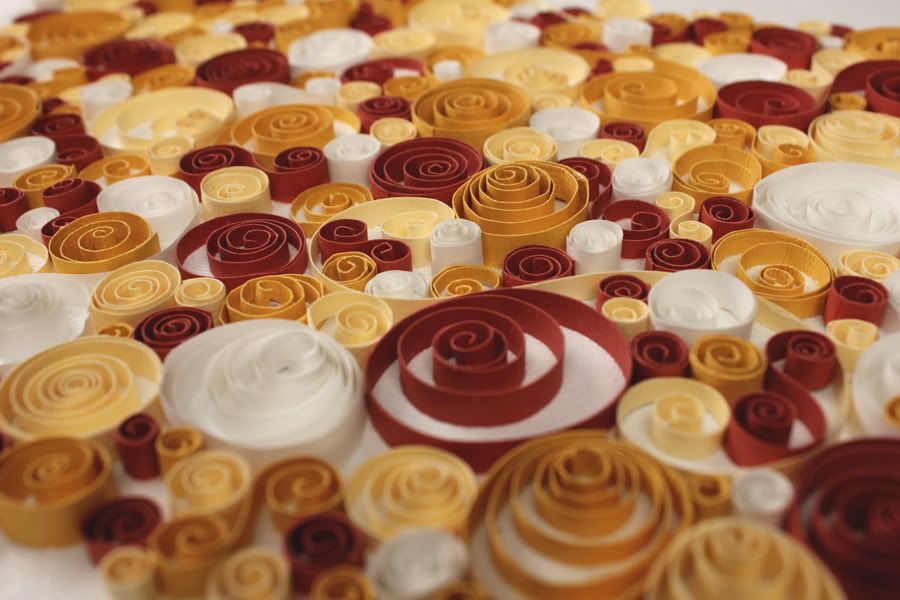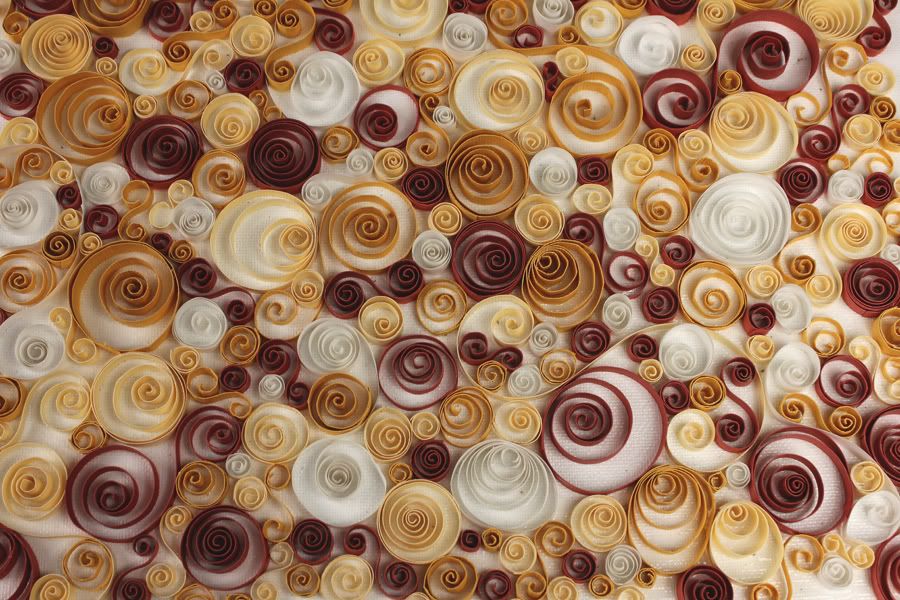 "Quilled No.1 (Autumn)" By Kaylee Hinrichs. April 2012. Cardstcok Paper, Glue. 9" x 12"
This project is probably the most time-consuming and maddening project I have ever done.
Well I spent two and a half days, cutting strips of paper by hand. Each spiral, and circle shape was assembled individually by carefully hand-rolling each paper spiral and finishing with a dot of glue. (I actually employed four pairs of tweezers from Daniel's studio to hold each spiral tightly in a fixed position as the glue dried.) Then, each of the paper shapes is delicately and carefully glued onto the canvas, one by one.
Here is a sneak peak of this piece still in progress!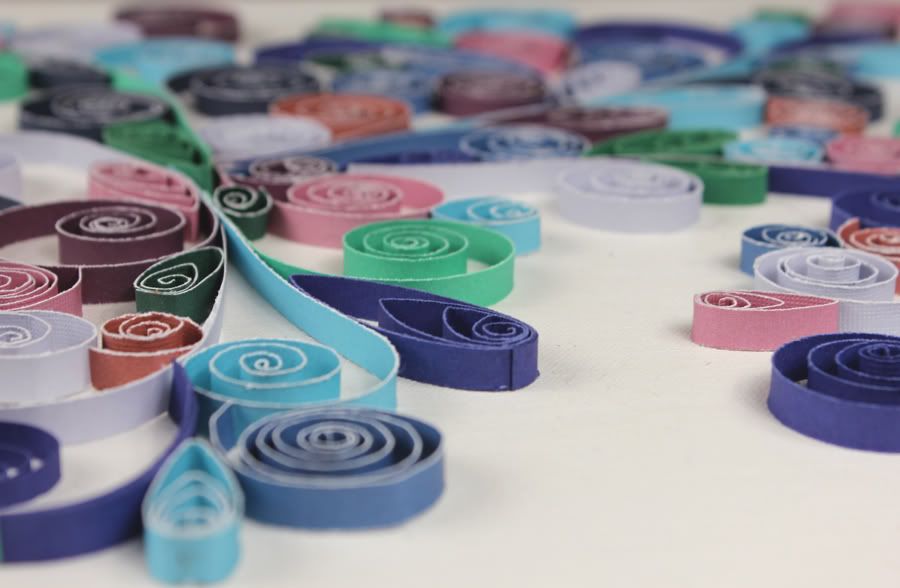 Isn't it lovely? I'm slowly finishing this big project. It's a bit more work, using different shapes and longer strips. (Plus the canvas surface is huge.) But, hopefully I'll be able to complete it soon and hang it on one of the walls in my studio.
peace & love,