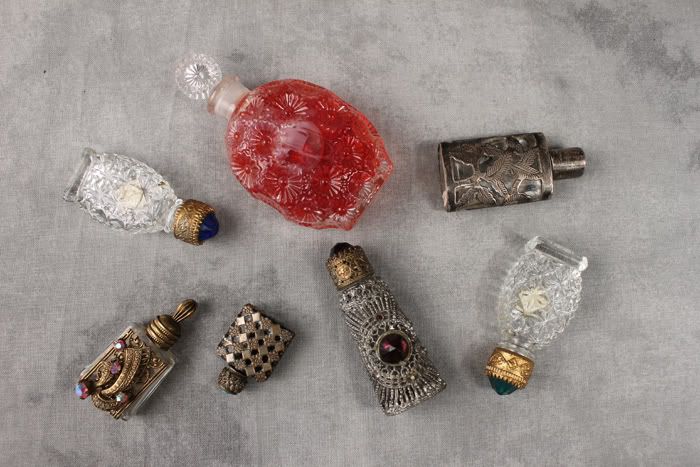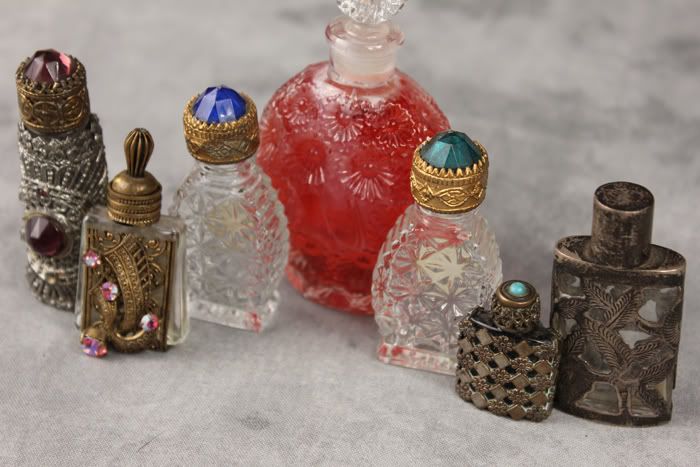 One of my goals for 2012 was to start a new collection. This goal was quickly accomplished when my grandmother was kind enough to send me some of these beautiful, tiny bottles. They are each so unique and lovely, I adore each one. As far as I know, most of these are vintage perfume bottles. (The big one is filled with a bright pink solution!) I've come across many beautiful bottles such as these, but didn't buy any at the time.
As much as I adore this little collection, I'll have to wait before adding more pieces to it. Unfortunately, there are no thrift or vintage shops in Latin America yet. So, I have to wait until I make a trip up north to find more lovely bottles.
For now I keep my little bottles lined up in my studio so I can admire them while working.
peace & love,