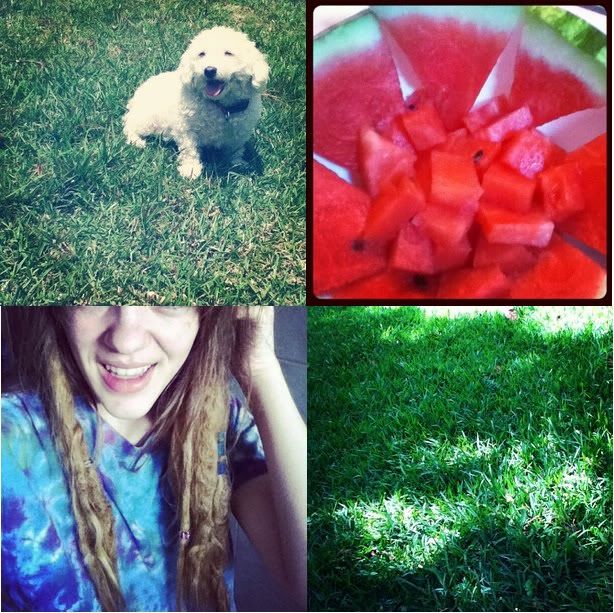 (Samson on a sunny day, Fresh Watermelon for breakfast
Tie-Dye & Dip-Dyed hair, Lush green grass)
I decided to take a break from working this month. I felt really burnt out and needed to take a break from working to relax and dream up some new ideas.
It turned out to be very rejuvenating and enjoyable. I watched endless marathons of The Twilight Zone, (classic 60's version, of course). I created a dozen Mandalas in my sketchbook. I took lots of photographs, worked in my art journals, and played in photoshop. I had plenty of time to rest, relax, and get inspired all over again.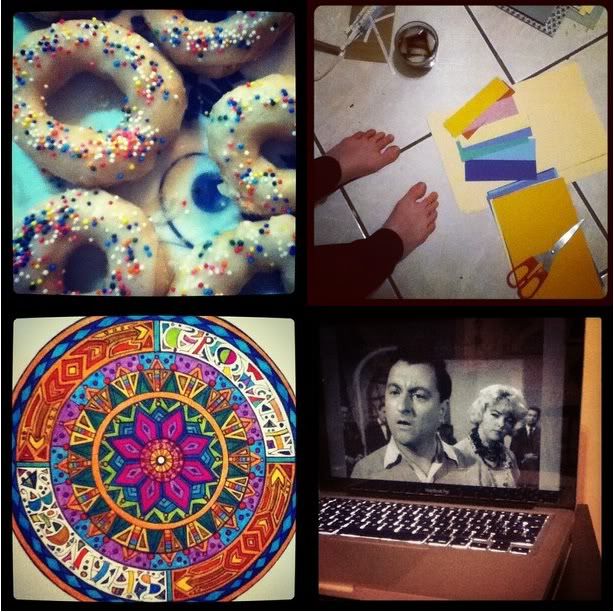 (Homemade Doughnuts, Playing with paper crafts
Drawing a lot of mandalas, Watching The Twilight Zone)
It's been so relaxing and enjoyable to dream new ideas. While on my break, I did a lot of brainstorming about my blogs, shops, and how I spend my time. I've had so many revelations about improvements I want to make. I've spent a lot of my vacation time refining these ideas and bringing them to life. I'm still in the process of bringing these ideas to fruition, but I'll be sharing the new changes very soon!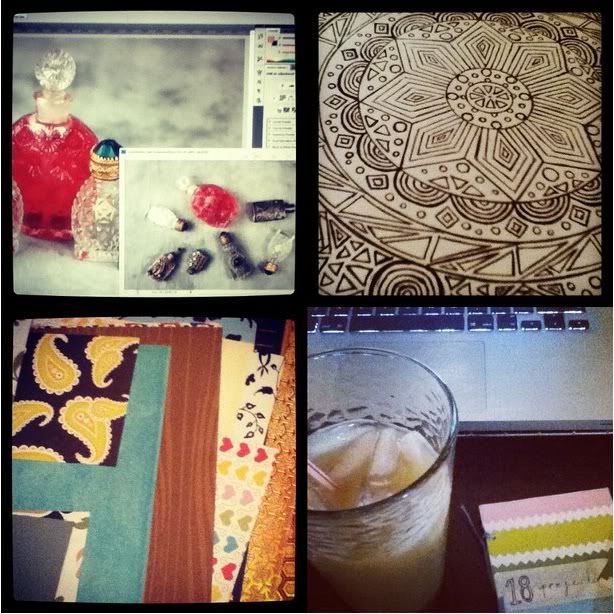 (Editing pretty photos of my new collection, A half complete mandala
Looking at my pretty papers, Iced coffee and dreaming up projects)
peace & love,