This past week, I took a little hiatus from Blogland, spending most of my time crafting, taking some inspiring photographs, and dreaming up (even more) new ideas and plans. I've been enjoying steaming coffee each morning, long journaling sessions, and taking photographs of tiny details from my day. After taking my little break, I'm full of ideas, inspiration, and motivation. I'm incredibly excited to get back to my studio!
Anyways, here are some snapshots from my week off. (You can follow me on Instagram @kayleebee!)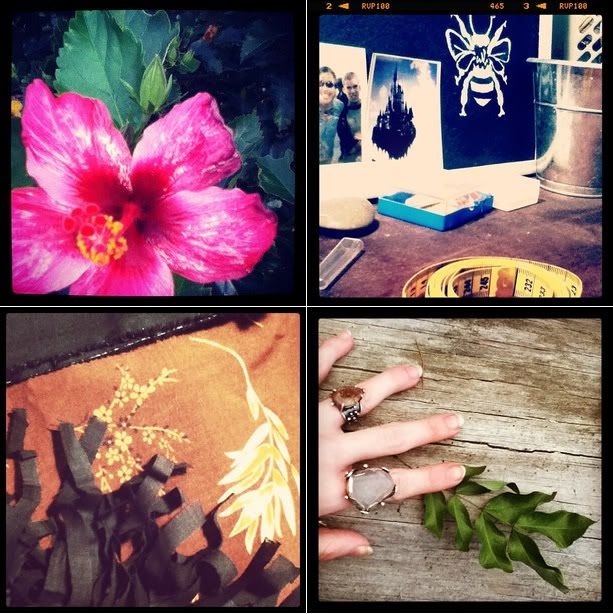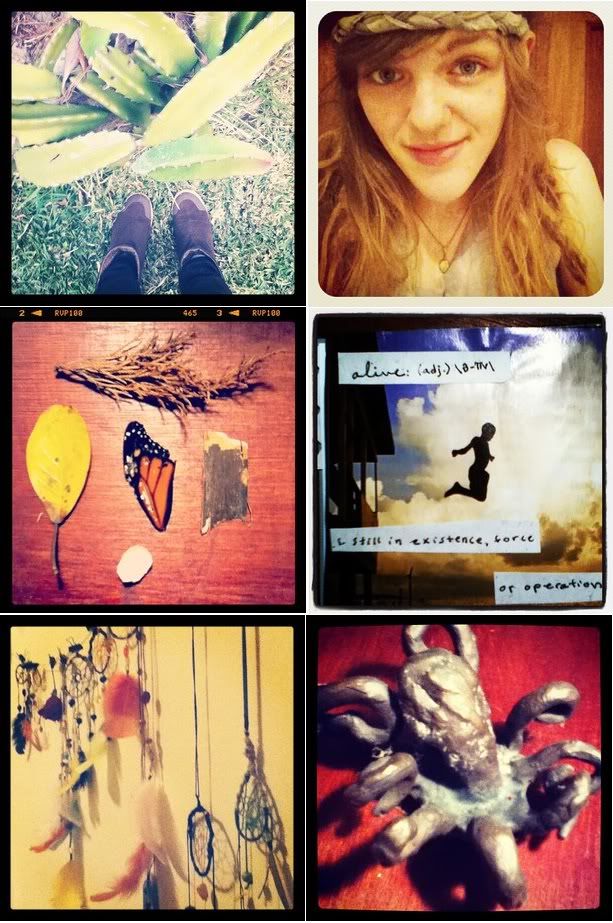 (from top to bottom, left to right)
A beautiful pink Hibiscus flower, A close-up of my sewing table
I made an incredible fringe bag for the shop (I want to keep it!), Spending time outside with nature
I miss seeing cactus everywhere I go, My tie-dye shirt & headband
A small collection of things I found outside, A close-up of my 2012 art journal
My dream-catcher/feath hair-pieces hanging in my studio, and my Octopus Sculpture
I've also got a nice collection of lovely goodies to add to the shop for the Hello 2012 update. I wanted to have the update completed by now, but I'm devising some new photography ideas for my shop products, and I want to practice my skills a bit more before I share. This update is going to be rather small, because I'm putting most of my effort into getting the Spring/Summer line ready.
I found some lovely pure cotton fabric, and it caused me to get incredibly excited about the upcoming collections. The Spring/Summer line has so much of my heart in it, I can't wait to see it come to life!
peace & love