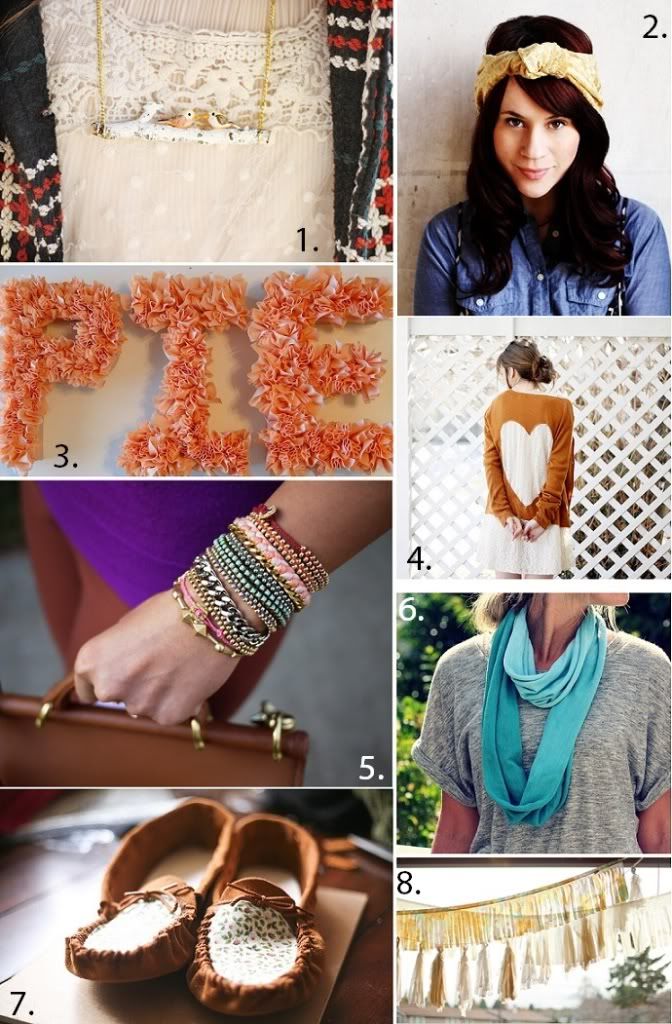 I've been filling up my
18 Projects book
with all the fun things I want to make this year. I've realized that I have way more than 18 things to make! I have so many to pick from, it has actually become a challenge to narrow it down to my favorites. There are a couple DIYs in this collection (such as
those pretty moccasins
or
the infinity scarf
) that I'm thinking of adding to my list.
It's so nice to start fresh this year and see so many wonderful tutorials floating around. I just wish I had the time (and materials) to make them all!
Have you made any time to craft this month? What projects are you wanting to do?
peace & love,