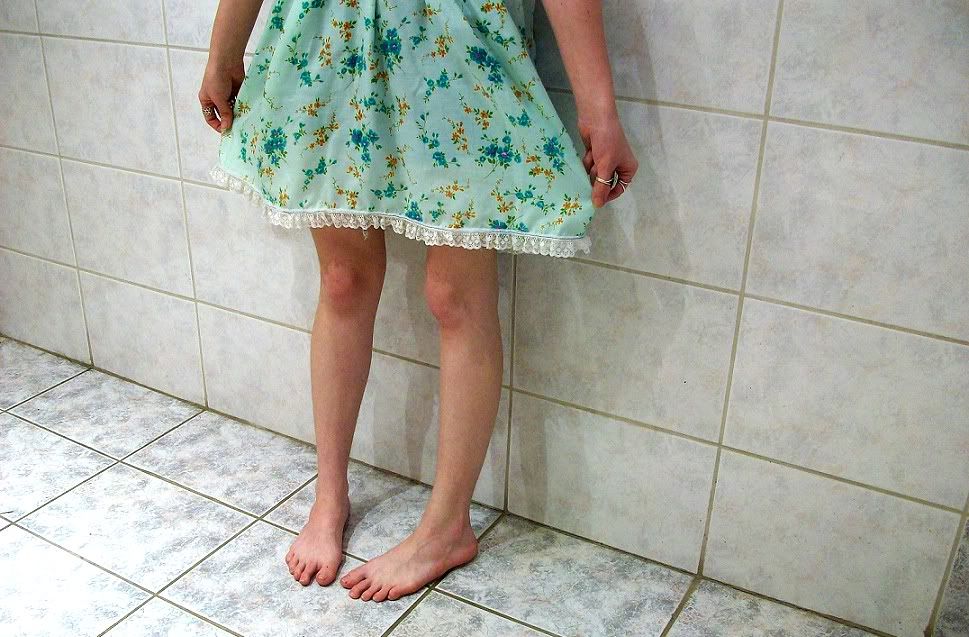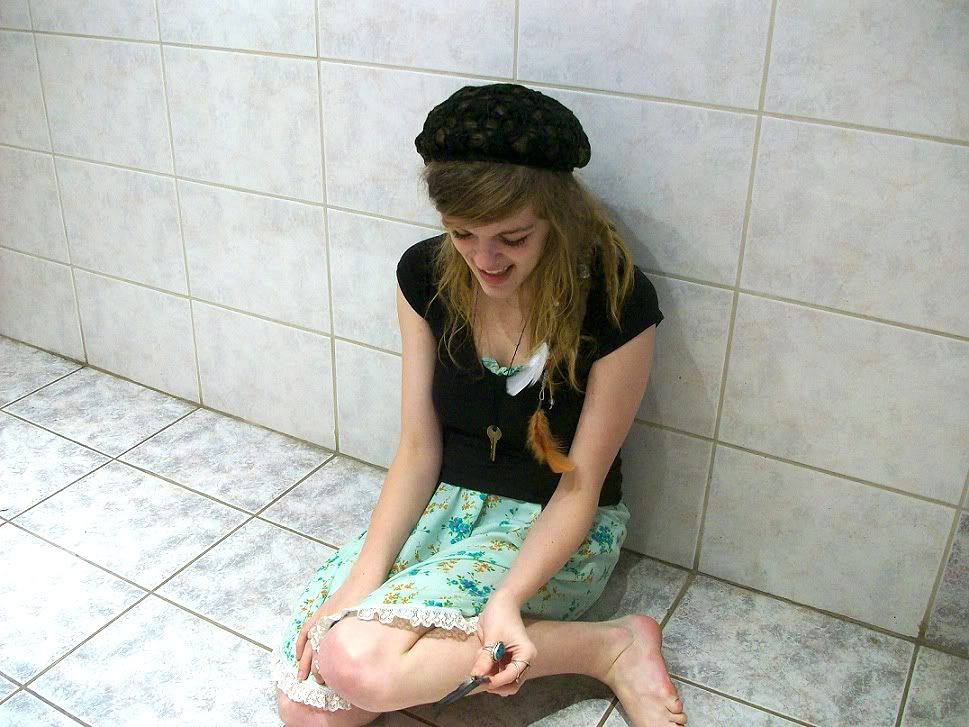 Hat
: Forever 21
Shirt: Wet Seal
Dress: Handmade by me
Rings: Handmade by Daniel Icaza
Necklace: Handmade by me
Hairpiece: Handmade by me
This is the dress that I made for my birthday. It's a lovely mint color fabric with orange, green, and purple flowers. It's a strapless tent dress with scallop lace on the bottom hem. Love it! It's perfect for spring/summer days with balmy breezes, picnics, and walks through the park.

I was very nervous about this outfit. First of all, I was afraid that my dress wasn't going to turn out the way I want, as I made it from scratch. Second of all, "hats + dreadlocks = ugly".
In addition, I went out on a "fashion-limb" and wore a shirt over my dress. Risky business, but it turned out simply amazing. (I adore the way the top of the dress pokes out of my shirt.) But, after seeing these photos, I'm just smitten for this combination. It's just lovely.


And, shall I point out this feather obsession I'm going through right now? It's insane. You may have noticed that I'm wearing my new Feather Hairpiece! I've been wearing it almost daily since I finished it. I'm planning on making dozens more of unique, one-of-a-kind pieces to sell to lovely people.
Last night, I had to say good-bye to Daniel as he left for the airport. It's was so difficult to say good-bye, as we've spent almost all of our time together since we met two years ago! But, I know that I'll be spending so much time crafting and working, that this month will fly by.
Here's to a month of productivity and sappy e-mails!