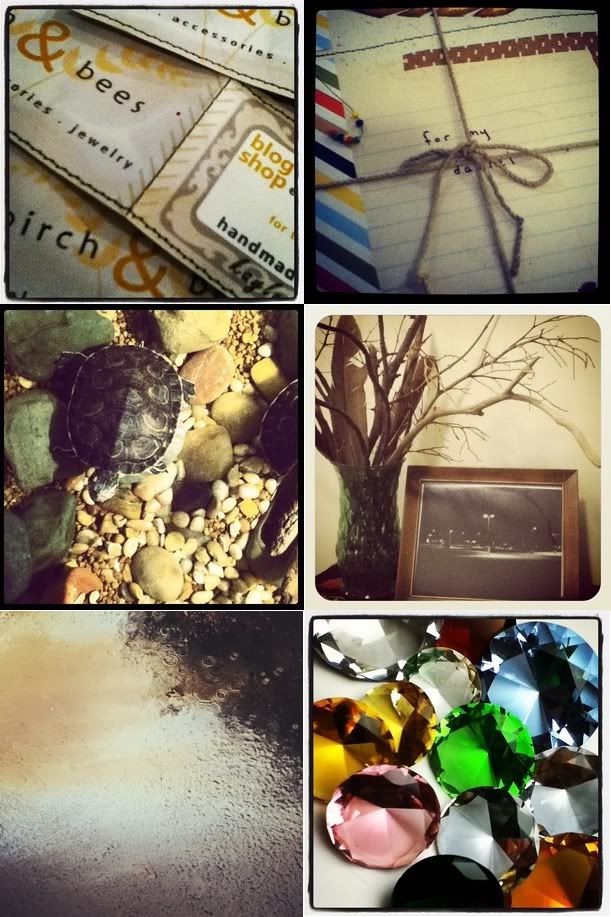 (from oldest to newest)
A sneak peak at my new cards, A gift I made for Daniel, Our turtles are getting really big, Decorating and such, Walking in the rain, Our newest collection of giant fake diamonds.


Although I know how much we all love Instagrams, I'm going to try and take some "real" photographs of what I've been doing. Which mostly consisting of fabrics, choosing the perfect lace, rummaging through jars of supplies, and making colour schemes. I also have a ton of new projects finished and more in the works!

How is your October going? What are you working on?