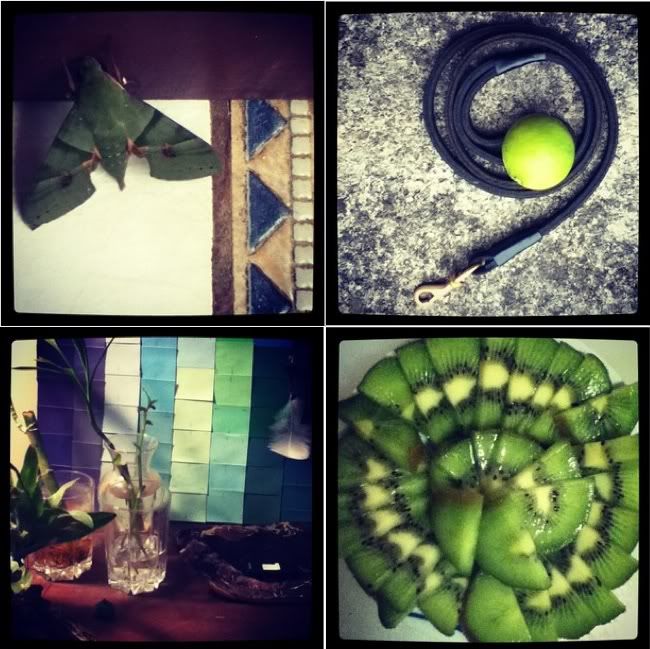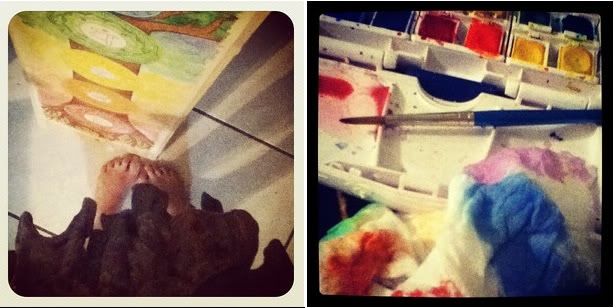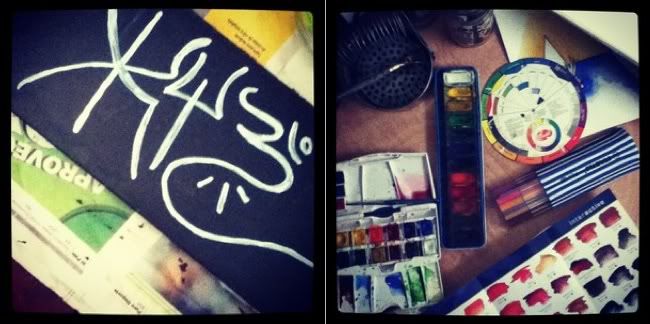 (from top to bottom, left to right)
Pretty moth on my front door, The first lemon of the season
Cleaning the studio, Eating Kiwi for breakfast
Working on my commissioned painting, Watercoloring
Making something for my studio, Organizing supplies
Recently I've been getting a lot of things done. My newest collection of paintings is coming along excellently. Last night, Daniel brainstormed some unique packaging solutions with me, so I'm starting to get really excited about watching this series come to life!
I've also been working diligently every day to clean out and organize my workspaces, and last night I finally finished the bulk of the work. And so this morning I'm whipping up some pretty table curtains and then doing the photoshoot.
In other news, I've finally wrapped up the Mandala collection for now, (
and you can view all the artworks in my portfolio
)! It's been a lot of fun to change up the pace and try a new project, but I'm finally ready to put this collection away for a while and focus on other things.
This week has been filled to the brim with long to-do lists, excessive cleaning frenzies, and getting a lot done. I think this next week will be just as busy!
peace & love,