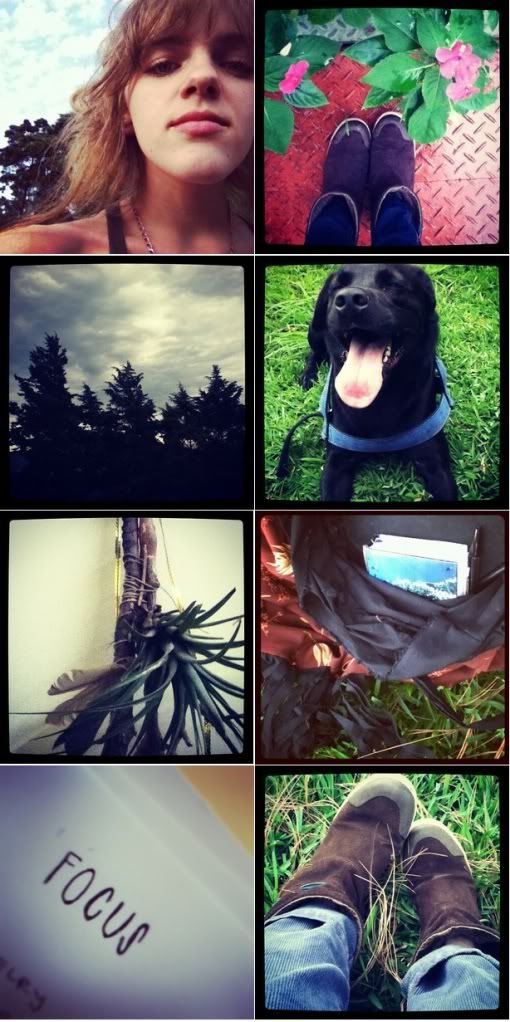 (Taking Sunrise Photos, My flowers in bloom
Cloudy Day, Happy Bear
Pretty Things in My Studio, Using my handmade bag
Dreaming big dreams, Corduroy & Boots)
A couple days ago I got all of my things together and found a nice place to sit outside. I spent a couple hours there, dreaming and writing out ideas. Just spending a couple hours with the grass, the wind, and the trees, gave me amazing insight about some challenges I've been having lately.
After a lot of thoughtful deliberation, I realized that it's time for me to return to my original artistic love; paint. But deciding to focus on one or two art forms meant that many of my ambitions would have to be reduced or left behind. Once I accepted that I would need to say good-bye to some pipe dreams and long-lost projects, it became much easier to start again.
So, I've started creating a new series of artworks. In my spare time I work on my selective personal interests, (graphic design, digital photography, and blogging fresh content). But I'll only have a handful of projects in progress at any time, in order to maintain my sanity.
While I love sewing clothing, making bags, creating jewelry, and all of these different art forms, I know that I can't do them all. So, I'm channeling my love for innovative crafts, unique designs, and quirky craft skills into making more DIY projects. This restructuring of my work has made a world of difference in my daily life.
I realized that I'm rather young and don't need to have everything figured out, but I do need to
focus
. Instead of stretching myself thin between too many art forms and too many ambitions, I have to narrow down and select one or two options. I need to lower the quantity, and heighten the quality.
I'm happily working away now, and I can't wait to share more about the results of this restructuring.
peace & love,