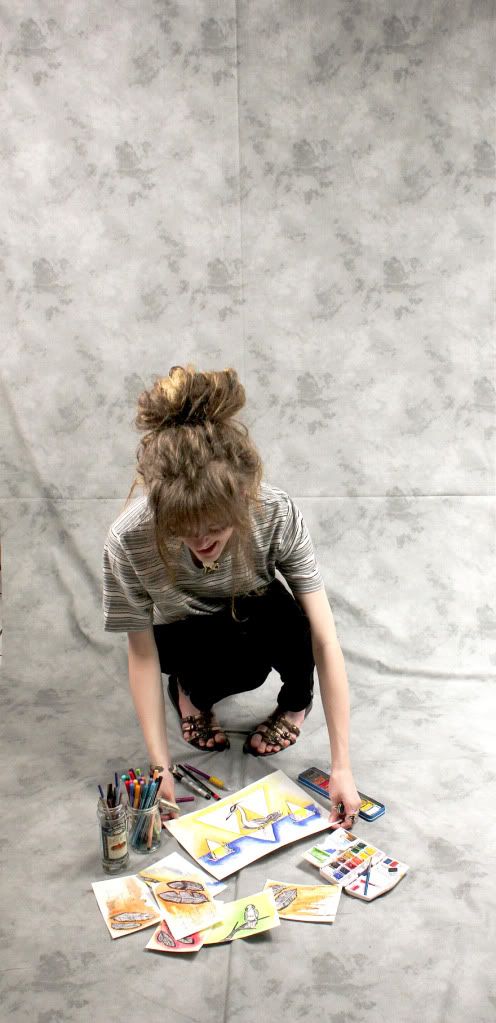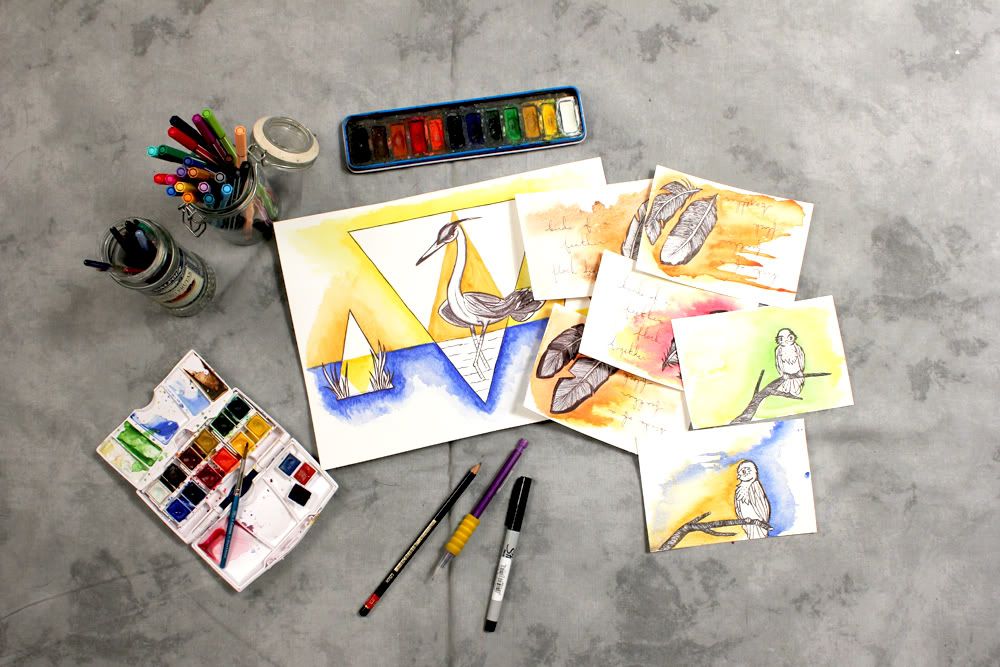 (Photography By Kaylee Hinrichs. July 2012.
View the rest of the Photoshoot, HERE
.)
This week I've had some major break-throughs in regard to the Birch & Bees Shop. (
I talked about this in much more detail earlier this week
.) I've decided to re-visit my former love of painting in order to develop a new style of art to sell in the shop. I'm really excited about this brand new style of art in the works. I think it will be something really special.
I've also been trying to make more portfolio-worthy creations. As my portfolio of work isn't up to date or accurately reflecting who I am, I've decided to dedicate more time towards high-quality works. This is going to be a long-term process, but hopefully they will be well-worth the effort. (Since I was on an inspirational high while thinking about all of this,
I created this Portfolio example for the Birch & Bees blog as a result
!)
There are a lot of wonderful things coming soon. From my 2012 Studio Tour, to a new collaboration that's in the works. I can't wait to share!
peace & love,