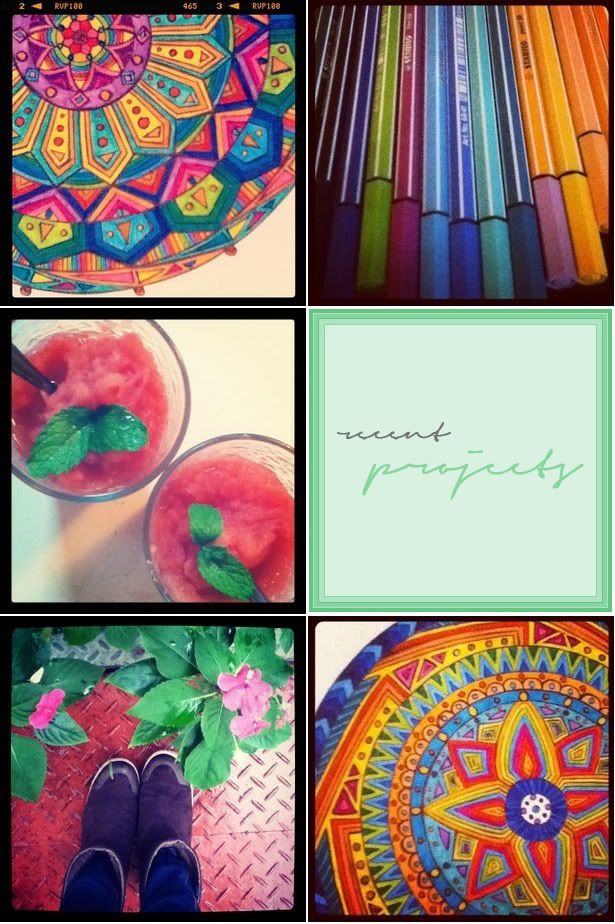 I've been working away quietly and steadily on my numerous projects for the past couple weeks, but I wanted to give a quick update on what I've been up to. Lately I've had to narrow down, focus, and really get to work on some projects that have been shelved for a while. I'm hoping to get these big projects complete so I can return to sharing my weekly posts and projects.
Commissioned Artworks.
I have a couple fine art commissions that I've been working on this week. One of the projects involves a Mandala with specific colors and motifs. Daniel and I are putting the finishing touches on the pieces, and then I'll be able to share them here. (They are some of the best Mandalas I've ever made, I think.)
A Studio Clean-Up.
My studio spaces have fell into complete disarray over the past month. I've been insanely busy in between my dozens of different projects. So I'm going to be gutting out my spaces, and organizing them again. As a result, I've been swooning over perfect work spaces and getting inspiration for this giant clean up.
The Solar System Series, Completed.
I realized a couple days ago that I never shared the second half of The Solar System Series! I was absolutely shocked to realize my mistake. So I'll be photographing the last five works as soon as possible to share.
peace & love,