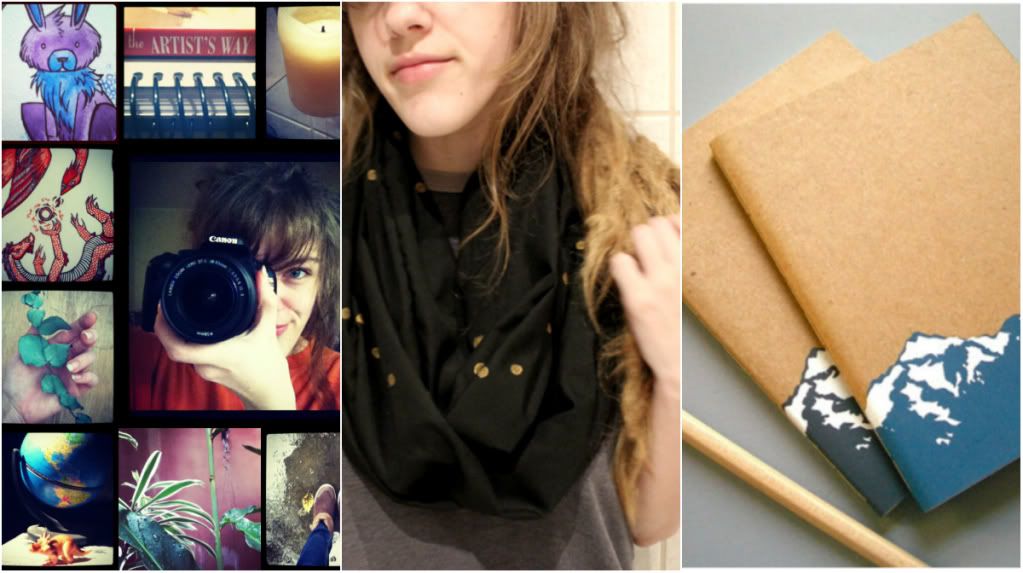 2012 was a mixture of ups and downs.
I celebrated great successes and conversely dealt with great challenges. Through the course of the year, I returned to my passion for painting. I experimented with many mediums and materials. I discovered new forms of art and soaked in the inspiration everywhere I could find it.
I came alive with creative energy
, but also had many slow times where I couldn't bring a pen to the page. This year I created clothing, bags, pouches, photographs, sketches, paintings, writings, articles, tutorials, crafts, drawings, illustrations, sculptures, and plenty more.
2012 was a year of learning and growth
. Through my joys and hardships, I continued to gain new insights. I learned about creating and making, especially when I didn't feel inspired to do so.
It was a year of letting in the light so I could see a little more clearly.
It was a year for preparing, planning, and gathering focus
. This year was full of challenges, but I'm viewing it as a catalyst for a new year of possibility and joy. I'm thankful for all that I've endured and learned, but I'm quite pleased to say goodbye to 2012.
I hope 2012 treated you well. Now, onto 2013!
Happy New Year friends!
peace & love,